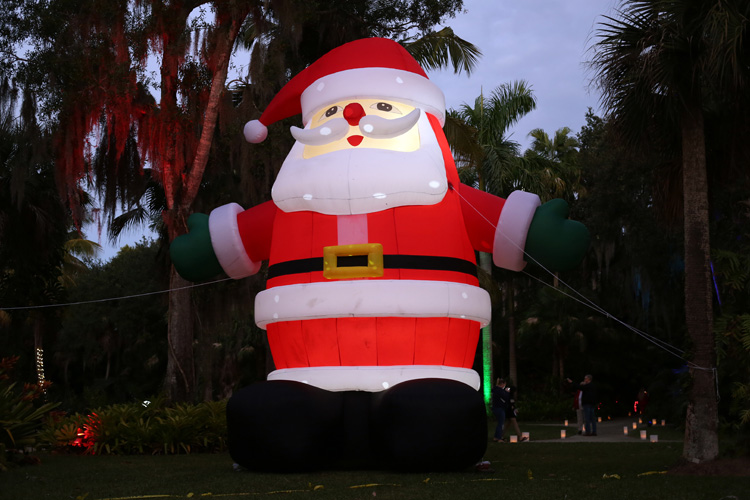 I know you will enjoy The Show: for one thing, it's Beatles music. For another thing, it's a Classic Albums Live production. "Sgt. Pepper's Lonely Hearts Club Band" – the Fab Four's eighth studio album, which spent 27 weeks at the top of the U.K. albums chart and 15 weeks at No. 1 in the U.S. – is coming to the Emerson Center next Friday, Dec. 27, to kick off LIVE! From Vero Beach's 7th season of bringing classic folk and rock music to local audiences.
Classic Albums Live is virtually unsurpassed in bringing to the stage, and faithfully ("word-for-word, cut-for-cut") reproducing the best of the best albums, as authentic as it gets. The show promo reminds us of some of the iconic album's most recognized songs: "A Day in the Life," "With A Little Help From My Friends," "Lucy in the Sky With Diamonds," "When "I'm Sixty Four" and (of course) the title track. And that's not all: After the break you'll hear several other Beatles faves, perfectly rounding out an evening of great music and nostalgia.
I wonder what song you'll be singing on the way home. You know you'll be humming something. Time: 7 p.m. Tickets: $30 to $75. www.MusicWorksconcerts.com or call 800-595-4849.
Definitely do make time in your crazy busy holiday schedule to enjoy one of the most beautiful treasures on the Treasure Coast – Vero's McKee Botanical Garden, dressed gorgeously for its annual "Holiday Nights of Lights."
This very special holiday tradition for families and all ages is happening now through Dec. 22, then next weekend as well, Dec. 27-29. The already magical garden will glow with yet more holiday magic. Look around in wonder as you enter through the beautiful Tunnel of Lights, then take a leisurely stroll in the glittering garden, under the stars.
As McKee describes its holiday decorations: a tunnel of lights, with animation, greets visitors in the garden entrance; there are large, illuminated spheres and an assortment of colorful animated trees in the main greeting area; there are animated and colorful hanging spheres, meteors, starbursts, snowflakes, dripping icicle luminaries, spiral wrapped palm trees, illuminated walkways and historical structures throughout the garden; McKee's traditional large-scale model train and miniature holiday village, all certain to make your season bright.
Time: 6 p.m. to 8 p.m. (The garden will close at 5 p.m., then re-open for the evening events. The Children's Garden won't be open during the evening events.) General admission rates apply: adults, $15; seniors, $13; children 2-12, $10; McKee members and under 2, free. 772-794-0601.
Among the most beloved and mesmerizing of classical ballets: That's what Aaron Green in liveabout.com calls Tchaikovsky's first and arguably most famous ballet, "Swan Lake."
This timeless, magical masterpiece comes to the King Center Saturday, Dec. 27, fully staged and performed in all its glory by the Melbourne City Ballet Theatre, for the first time collaborating with the National Ballet Theatre of Odessa, showcasing, according to the King Center promo, "its superb troupe of 55 of the brightest ballet stars of Ukraine, under the artistic direction of the company's Honored Artist of Ukraine Garri Sevoyan"; and the Satellite Symphonic Orchestra.
Composed in 1875, "Swan Lake" was not well received when it debuted at the Bolshoi in Moscow but, after being reworked for the St. Petersburg performance, it has become, more than 100 years later, a favorite with ballet companies and performed throughout the world.
Combining magic, romance and tragedy, "Swan Lake" is the tale of Prince Siegfried and Odette, a beautiful swan princess who swims in a lake of tears. They fall in love, of course, and, as in many fairytales, there is a dastardly sorcerer and some evil spells involved, so things do not go smoothly.
After confusion and forgiveness, there is, at last, a happy ending for the young lovers. If you are a balletomane and/or a patron of the arts, this is a holiday "must-see." Curtain: Friday, 7 p.m.; Saturday, 2 p.m. Tickets: start at $25.50. 321-242-2219.