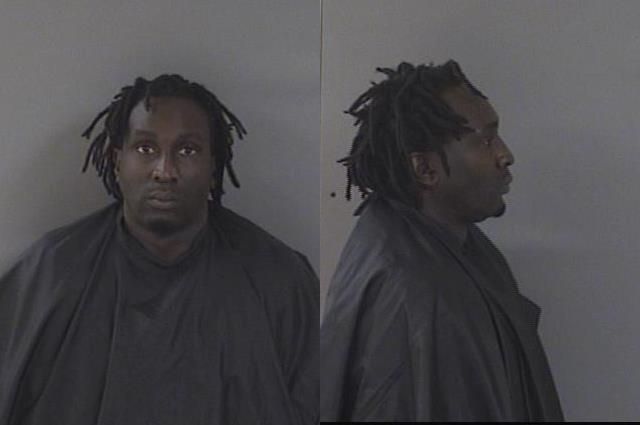 INDIAN RIVER COUNTY — A 35-year-old man suspected of tossing out bags containing drugs – including cocaine – while fleeing a traffic stop, was detained Sunday.
Deputies arrested Tommy Morris Biggoms, of the 4500 block of 43rd Court, on a variety of charges, including fleeing or eluding, possession of cocaine, possession of oxycodone and possession of marijuana. Biggoms was held Monday at the Indian River County Jail without bond.
An Indian River County sheriff's patrol deputy spotted a beige Mercury Grand Marquis driven by Biggoms. The traffic stop happened shortly before midnight Sunday in the 2900 block of U.S. 1.
The deputy approached the car and saw Biggoms making frantic movements in the center console. The deputy ordered Biggoms to turn his vehicle off, reports show.
The deputy asked Biggoms about an odor of marijuana coming from the car. Biggoms said there was a passenger who was smoking in his vehicle earlier, reports show.
The deputy told Biggoms he was going to search the car. Then, Biggoms started the vehicle and drove eastbound on 29th Street, reports show.
The deputy got in his patrol vehicle, activated his siren and began to chase Biggoms. Deputies said Biggoms came to a stop at the intersection of 26th Street and U.S. 1.
Deputies detained Biggoms and searched the area he traveled for any contraband. Deputies found one large clear plastic bag that contained eight smaller bags.
Inside the bags, deputies found six grams of powder cocaine, four grams of powder oxycodone and four grams of marijuana, reports show. Deputies also found a digital scale in Biggoms' car.
Deputies arrested Biggoms and took him to the county jail. Biggoms has an arraignment at 8:45 a.m. Feb. 7, 2020, court records show.