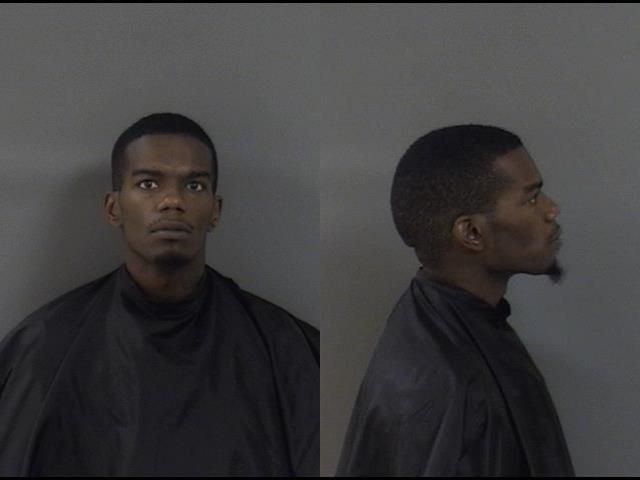 INDIAN RIVER COUNTY — A 34-year-old man who was armed when forcing his way into a home in 2012 and fought with a resident before fleeing with two other burglars, was detained Thursday.
The man – identified as Willie Sanders Thomas – had been living in Rochester, New York for several years before his recent arrest. Thomas has since been extradited back to Indian River County.
Deputies arrested Thomas on a charge of burglary with assault and battery. Thomas was held Sunday at the Indian River County Jail on $150,000 bond.
The other men accused of burglarizing the home, Johnathan Bryant, 30, of Fort Pierce, and Martavious King, 27, of the 1500 block of 38th Avenue, Vero Beach, were initially charged each with burglary of a dwelling with assault or battery in 2012.  Charges against the two men were dropped in 2014, court records show.
Details on why it took seven years to arrest Thomas were not immediately available.
The initial incident happened about midnight April 20, 2012 at an apartment in the 700 block of 19th Place. Vero Beach police spoke with a woman who said she and her boyfriend were asleep earlier when she heard a knock at the front door.
The woman said a man – whom she recognized as King – was asking to speak to her boyfriend. When the woman opened the door, King and another man, identified as Thomas, pushed their way inside the residence, reports show.
Thomas pointed a firearm at the woman and yelled, "Where are them (expletives) at? Give it up," police said. The woman said she recognized Thomas, who goes by 'Chris', because she attended school with him.
The woman told police, "I saw their faces," reports show.
King restrained the woman while Thomas went into the bedroom, police said. Thomas pointed the gun at the woman's boyfriend and said, "give me all your (expletive)," reports show.
Thomas attempted to steal several items – including a flat screen television, laptop and PlayStation 3 – before the boyfriend attacked him, police said. As the two fought, Thomas' gun fell from his hands, reports show.
The boyfriend grabbed his rifle to defend himself, police said. Thomas picked up his gun and ran out of the home with King.
The woman said Bryant was standing outside holding a firearm and acting as a lookout during the burglary. The three men fled in different directions, reports show.
The woman was able to identify Thomas through a photo lineup.
"That's him. That's the boy who pointed a gun in my face," the woman told police. The woman also positively identified King and Bryant.
Deputies arrested Thomas and took him to the county jail. Thomas has an arraignment at 8:45 a.m. Feb. 7, 2020, court records show.