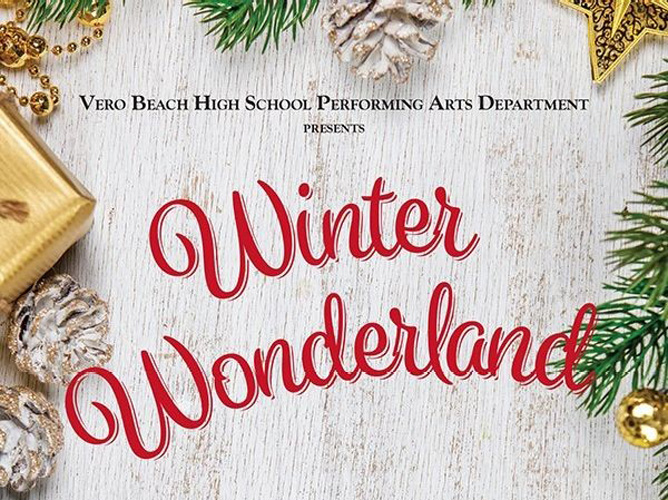 Put a little cool in your Yule: Oh, yeah. This Sunday, Dec. 15, at the Waxlax Center in Vero Beach, the cool jazz sounds of pianist/composer/bandleader extraordinaire Duke Ellington and the jazz hot talents of the Space Coast Symphony Jazz Orchestra come together to bring you a swinging version of a holiday classic: "Duke Ellington's Nutcracker and a New Orleans Christmas." Those of you familiar with the SCS Jazz Orchestra know you're going to hear "Central Florida's top jazz musicians," grooving – holiday style – under the direction of trombone professor Frank Wosar. Here's a bit of backstory, related by the show promo: In 1960, Ellington's colleague Billy Strayhorn suggested doing a jazz arrangement of Tchaikovsky's beloved masterpiece. Done and done. So "The Dance of the Sugar Plum Fairy" becomes the swinging "Sugar Rum Cherry"; "The Dance of the Reed Pipes" transforms into the sassy "Toot Toot Tootie Toot"; and the divine "Waltz of the Flowers" becomes a glitzy Vegas showstopper, "Dance of the Floreadores." To make absolutely certain this holiday jazz evening is the jazziest, Wosar and the orchestra will also perform "holiday favorites with a New Orleans twist." Time: 3 p.m. Tickets: adults, $25 through SpaceCoastSymphony.org or at Marine Bank and Trust, beachside and mainland; at the door, $30; 18 and under or with student ID, free. 855-252-7276.
Riverside Theatre cordially invites you to root through the back of your closet for your most horrendous, ghastly, hideous, awful Christmas sweater, gather up your similarly adorned posse and head over to the Howl at the Moon Ugly Sweater Bash this Friday and Saturday, Dec. 13-14. Riverside puts it this way: "The uglier the better, because your crime against fashion gives you the chance to win a prize for ugliest sweater!" (Actually, this is the perfect time because, I've been told, the Fashion Police are taking a holiday break.) There will be the usual live music, requested by you, and performed by two piano players this week – Rhoda Johnson and Ken Gustafson – facing off on twin 88s in Dueling Pianos, playing virtually any song you can come up with, all backed by a guest drummer. There is always food available at the grill, and two full bars. (No BYOs.) If you aren't crowned King or Queen of Ugly Sweaters, there are also doors prizes. Outside, Live in the Loop, the music is free: On Friday, it'll be Big Coque, a classic rock cover band; and Saturday, it's Doo Wop City, an oldies rock 'n' roll band. Times: Howl, 7:30 p.m. to 10:30 p.m.; Loop: 6 p.m. to 9:30 p.m. Tickets: Howl, side seats, $12; table, you can reserve a table in advance, $16 to $22. 772-231-6990.
Eschew red and green for a couple of holiday season hours and opt for Hot Pink. This eclectic rock band will be bringing the live music this Saturday, Dec. 14, at one of the most unique and beautiful venues around, the Sebastian Inlet State Park. It's December's Night Sounds Concert, the very popular series hosted by the Friends of Sebastian Inlet State Park "under the moon and stars." This band of seasoned musicians has been bringing its unique sound and passion for music and performance to Central Florida audiences for almost a decade. Says the park promo, "With a perfect blend of soulful guitar,and powerful vocals," Hot Pink delivers songs of the '60s, '70s and '80s, "from Stevie Wonder to Elton John, from Soul to Rock and Roll." Night Sounds concerts take place at the pavilions on Coconut Point, on the south side of Sebastian Inlet, and they're free with regular park entry fees. Time: 6 p.m. to 9 p.m. park admission: $8 per vehicle, limit 8 people per vehicle; $4, single occupant vehicle; $2, pedestrians, bicyclists, extra passengers. 772-388-2750 or Sebastian Inlet State Park.
Among the most joyful and satisfying musical offerings during the holiday season are the concerts presented by the talented young musicians of our local schools. This Sunday and Monday, Dec. 15-16, the Vero Beach High School Performing Arts Department's symphonic and jazz bands, chorus and orchestras will most certainly make your season bright with their annual winter concert, "Winter Wonderland." Time: Sunday, 2 p.m.; Monday, 78 p.m. Tickets: orchestra, $15; mezzanine, $10. 772-564-5537. www.IndianRiverSchools.Tix.com.
Here's a wonderful Christmas season experience created for kids that will totally delight grown-ups as well. This Saturday, Dec. 14, the terrific Space Coast Symphony Orchestra Woodwind Quartet will bring to life the beloved holiday classic, "The Night Before Christmas," at one of the area's most magical places, McKee Botanical Garden. This special treat is part of the SCSO's "Once Upon an Orchestra" series, this musical adventure teaching kids about the woodwind family. After the program, kids will have a chance to try out woodwind family members for themselves, "act out a favorite character, pose as a musician in the symphonic photo booth" and even color in their very own "Once Upon an Orchestra" coloring book. Time: 10 a.m. McKee Botanical Garden ticket required: adults, $12; seniors, $11; 3-12, $8; under 3, free. 772-794-0601.