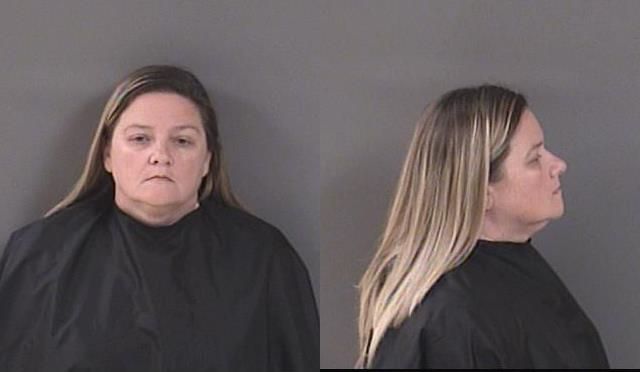 INDIAN RIVER COUNTY — A 44-year-old bookkeeper suspected of stealing nearly $70,000 by cashing forged checks from her employer's bank account, was detained Tuesday.
The woman – identified as Andrea Marie Lindsay – forged her employer's signature on 48 checks, reports show. Lindsay admitted to the claims after being confronted by her employers at Banov Construction LLC, a general contractor based in Vero Beach.
The thefts occurred between August 2018 and August 2019, reports show. It was unclear if the company terminated Lindsay, who has worked for the business for 17 years.
Deputies arrested Lindsay, of the 1100 block of Croquet Lane, Sebastian, on charges of forging bank checks, organized fraud over $50,000 and utter forged instrument. Lindsay was released Wednesday from the Indian River County Jail on $30,000 bond.
The business owners contacted law enforcement officers about 3 p.m. August 16 after they checked the company's online bank account and noticed the missing checks were written out to their bookkeeper, Lindsay, reports show.
The owners said Lindsay had access to business accounts. The owners showed police photocopies of the checks, signed by Lindsay, reports show.
Lindsay made the checks appear to be payroll by logging them in the business computer as paying off different contractors who work for the company, officials said. The owners gave police Lindsay's confession letter, where she admitted to cashing about $55,000 in forged checks.
The owners later discovered Lindsay had written more checks with fake signatures, bringing the amount of stolen money to nearly $70,000, reports show. The owners told police Lindsay was paid through direct deposit and has never received a physical check from the company business account.
Deputies arrested Lindsay and took her to the county jail. Lindsay has an arraignment at 8:45 a.m. Feb. 7, 2020, court records show.