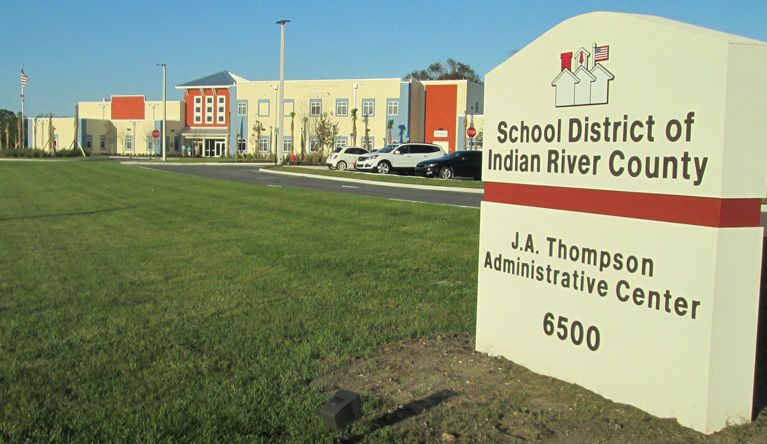 After less than three months on the job, Benjamin Osypian has submitted his resignation as assistant superintendent of human resources and administration for Indian River County School District, Superintendent David Moore has confirmed.
Osypian, whose last day with the district is Dec. 13, could not be reached for comment. His job was posted on the district's website on Dec. 4.
"We are all sad to see him resign," said Board Chairwoman Laura Zorc. "We understand it's been a difficult transition with him being a new dad the week he started here and his family uprooting to a new community.
"It's a bittersweet departure. But he's doing what is best for his family, and at the end of the day that's all that matters."
Osypian was hired by Interim Superintendent Susan Moxley in September to oversee the district's troubled Human Relations Department. His task was to reorganize the department's structure to eliminate infighting, better define employee job duties and make sure there was more accountability for departmental actions, Moxley said at the time.
The position had been eliminated months earlier by former Superintendent Mark Rendell, some of whose personnel moves were controversial and have since been reversed. Rendell resigned under pressure in May after the Board voted to not renew his contract beyond the 2019-20 school year.
Moxley reinstated the assistant superintendent, human resources position and she, along with school board members, credit Osypian with bringing structure back to the department – though the board also said in recent weeks more improvements need to be made.
Moore, who took over as superintendent last week, also praised Osypian's efforts during his short tenure with the district.
"We are thankful for the time that Mr. Osypian has been with the district," said Moore. "During his time in Indian River County he has been successful in building relationships and making a positive impact.
"Mr. Osypian is putting his family first and moving back to his home of Flagler County to pursue new opportunities. We wish him all the best in his future endeavors."
Osypian last official day with the district is Dec. 13, but he was expected to use his remaining vacation days during his last week with the district, school officials said.