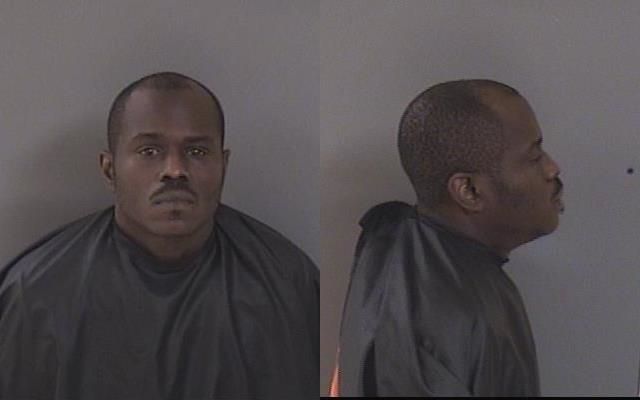 INDIAN RIVER COUNTY — A 40-year-old man who authorities said crashed his motorcycle after reaching speeds greater than 100 mph while fleeing deputies, was detained Sunday, officials said.
Deputies arrested Twain K. Salmon, of Fort Pierce, on charges of fleeing and eluding, no motorcycle endorsement, driving with a suspended driver's license and resisting arrest without violence. Salmon was released Monday from the Indian River County Jail on $27,000 bond.
An Indian River County patrol deputy spotted the sports bike about 6 p.m. Sunday. The motorcycle took off from the 12th Street and U.S. 1 intersection at a high rate of speed, reports show.
The deputy said the motorcycle was traveling 60 mph in a 45 mph zone. The deputy tried to conduct a traffic stop on the sports bike.
The motorcyclist, later identified as Salmon, looked back toward the patrol vehicle and kept driving, reports show. Salmon then reached speeds of more than 100 mph, weaving in and out of traffic, deputies said.
The deputy stopped chasing the motorcycle. The deputy then saw the motorcycle crash at 21st Street and U.S. 1, reports show.
Salmon got up and tried to walk away from the wreck, officials said. The deputy tried to take Salmon into custody, but Salmon pulled away.
The deputy eventually arrested Salmon and took him to the county jail. Salmon has an arraignment at 8:45 a.m. Feb. 7, 2020, court records show.