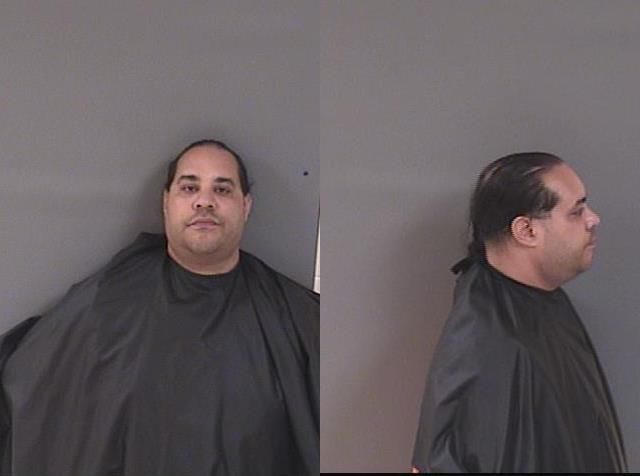 SEBASTIAN — A 42-year-old man suspected of pushing his grandmother into a wall corner seam, which left the woman with a large head gash, was detained Saturday.
When asked about the incident, suspect Alexander Anthony Figueras told police he "wouldn't do that to his grandmother," reports show. The woman, who is 78 years old, was taken to Sebastian River Medical Center, where she received stitches for her injuries, police said.
Police arrested Figueras, of the 200 block of Wimbrow Drive, Sebastian, on a charge of aggravated battery on a person over 65 years old. Figueras was held Monday at the Indian River County Jail on $5,000 bond.
Sebastian police responded to reports of a physical altercation about 9 p.m. Saturday at Figueras' home. Figueras' grandmother told officers she and her grandson got into an argument about Figueras hiding the woman's phone, reports show.
Figueras pushed the woman to the ground after she began to walk toward his room, police said. The grandmother got up and again walked toward Figueras room, where the two continued to argue.
Figueras "threw" the woman out of his room, causing her head to strike a wall corner seam, reports show. The woman got back up and hit Figueras with a cane, police said.
Figueras told police the woman attacked him with a knife and he pushed her away in self-defense, reports show. Officers said Figueras went to a neighbor's home to call police.
Police arrested Figueras and took him to the county jail. Figueras has an arraignment at 8:45 a.m. Feb. 7, 2020, court records show.