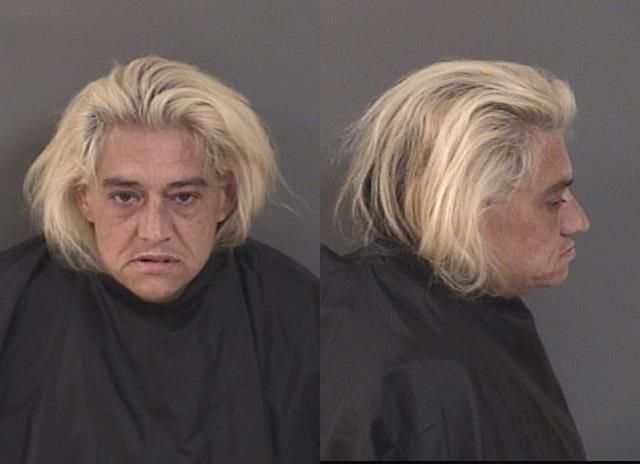 INDIAN RIVER COUNTY — A 47-year-old woman who crashed her car into a bicyclist and then drove into a ditch before running from the scene, was detained Friday.
The woman – identified as Lisa Marie Mauro – told deputies another woman was driving the vehicle, reports show. Mauro, who did not have a license, told officers she ran because "she is on felony probation," authorities said.
The bicyclist – who had several cuts on his hands and left leg – was treated at the scene, reports show. Mauro told deputies she took a combination of medications – including anti-depressants and a sleep aid – earlier that day, officials said.
Deputies arrested Mauro, of the 4100 block of 16th Street, on charges of leaving the scene of an accident with injury, no Florida drivers license, driving under the influence and violation of probation. Mauro was held Tuesday at the Indian River County Jail without bond.
Indian River County deputies responded to a crash about 4 p.m. Friday at the intersection of 8th Street and 27th Avenue. A motorist told deputies he saw a white Nissan Altima traveling "all over the roadway" behind him, reports show.
The motorist said the Nissan swerved into the bicycle lane and struck a bicyclist, deputies said. The crash jolted the bicycle rider to the ground.
The motorist stopped his vehicle in front of the Nissan. The driver and only person inside the Nissan, later identified as Mauro, stopped briefly and then drove around the motorist, reports show.
The motorist followed the vehicle, which crashed into a ditch after trying to make a right turn onto 6th Place. Mauro then got out of the car and ran westbound, reports show.
Mauro ran through the yard of a home, jumped over a fence and continued into the woods, deputies said. Deputies found the woman tucked down behind several trees trying to hide, reports show.
Deputies arrested Mauro and took her to the county jail. Mauro has an arraignment at 8:45 a.m. Jan. 3, 2020, court records show.