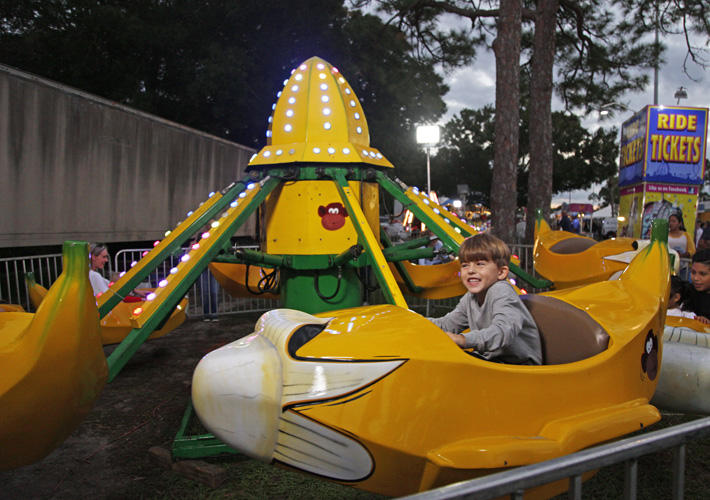 The roar of rollers coasters and children's laughter filled the Jackie Robinson Training Complex during the recent 55th annual St. Helen's Harvest Festival presented by St. Helen's Catholic Church.
The festival has a rich legacy of providing the community with a way for families to bond over old-fashioned, wholesome fun. As festival-goers made their way down the midway, volunteers threw out challenges of enticement for them to try their hands at carney games, the cakewalk and even bingo (back after a hiatus).
Children delighted in the variety of rides, which included a few for those of a more daring nature to test their mettle on – Zipper, Super Shot and the Himalaya. Older folks got in some early Christmas shopping at the Lady Bug Boutique and, of course, there was plenty of yummy festival food to nosh on, as families squeezed out the last bit of fun from their adventure.
Proceeds from the Harvest Festival benefit the St. Helen's Catholic School.
Photos by: Kaila Jones
Click HERE to see more or buy photos