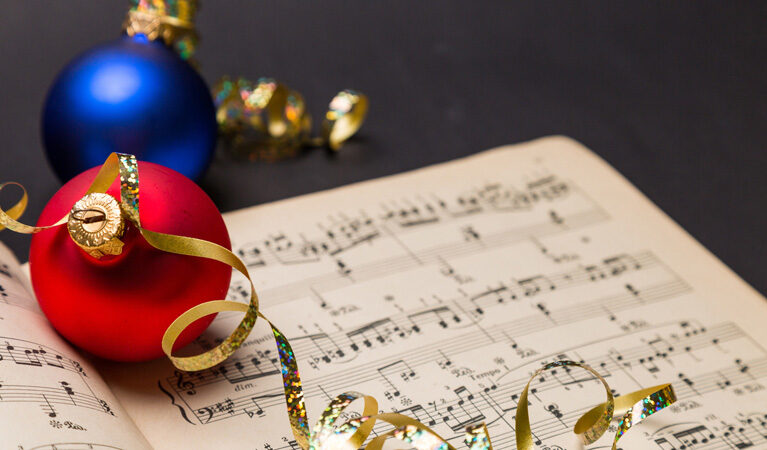 An already, always spirited weekend happening, Riverside Theatre's Live in the Loop cranks up the merry and the festive lights this month with "Holiday Lights and Rock n' Live Music," paired this weekend, Dec. 6-7, with the Comedy Zone. Outside, "In the Loop," the Bobby Owens Band brings Friday's free live music, serving a heaping holiday helping of classic rock. Saturday's musicmeisters are the Casey Raines Band, kicking the dust up with country and classic rock. Both bands will throw in some holiday faves as well. As always, two full bars and a (great) grill offer all sorts of food and bev choices. (Don't BYO.) Inside, a pair of stand-up comics will make sure you make your weekly laugh goal: Picture a 6-foot-2 southern ex-trucker, cab driver, baseball mascot, pooper-scooper . . . and charm school grad. Julie Scoggins is all that and, says Riverside, "one of the funniest comics (male or female) on the circuit today." At one point, the well-travelled Scoggins found herself working in the Virgin Islands, as a salesperson for Frito Lay. "Imagine that!" says she. "Selling Doritos where half of the people smoke pot! Talk about yer 'market niche'!" Opening for Scoggins will be Queens, N.Y., native Doug Almeida, a retired kick boxer and corporate presenter for, says his bio, "one of the largest financial planning firms in the country." His ability to turn dull-as-dirt insurance presentations into comic art led him to become a kick-booty comic hit. Showtimes: Comedy Zone, 7:30 p.m. and 9:30 p.m.; Live in the Loop, 6 p.m. to 9:30 p.m. Tickets: Comedy Zone, start at $16; Loop, free. 772-410-0470.
The Vero Beach Theatre Guild's intrepid and talented traveling troupe of performers has been entertaining all over the community for decades. Especially this holiday season, we all need more than a little Christmas, and Guild on the Go is up to the task, presenting "Puttin' on the Ritz" this Friday, Saturday and Sunday, Dec. 6-8, at the Guild. Expect glitz and glamour, as vocalists Scott Freshley, Lily Jaramillo, Shara Kyles, Dennis Love, Alexander Martinez and Guild on the Go director Larry Strauss bring you, says the Guild promo, classics by Gershwin and Irving Berlin, Broadway showstoppers such as "New York New York," holiday favorites and, of course, "more." Showtimes: Friday, 7:30 p.m.; Saturday and Sunday, 2 p.m. Tickets: Adults, $15; students, $5. 772-562-8300 or verobeachtheatreguild.com.
The artsy, laid-back vibe of Downtown Vero Beach's First Friday Gallery Stroll will have a special holiday feeling this Friday, Dec. 6, when the galleries along and around 14th Avenue fling open their doors with a warm welcome and a wealth of wonderful art. As always, downtown's restaurants, shops and pubs will be open, so you can stroll, grab a bite and a brew, and just absorb all that holiday spirit at your leisure. Gallery 14's "Strokes of Genius: An Artists' Invitational" is but one of the exciting exhibits awaiting you. Amongst all the wonderful art, there's a good chance you'll discover a treasure just right for someone on your Christmas list. Also, now, the First Friday Gallery Stroll includes complimentary transport – a six-passenger shuttle courtesy of Golf Carts of Vero. It'll be running a continuous loop to Gallery 14, Artists Guild Gallery, Tiger Lily Art Studios and Gallery, Flametree Clay Art Gallery, the Other Half Gallery, Raw Space, MSVB Studios, Gallery of Hope, Florida Highwayman Landscape Art and Highwayman Gallery. Hours: Stroll – 5 p.m. to 8 p.m.; shuttle – 5 p.m. to 9 p.m.