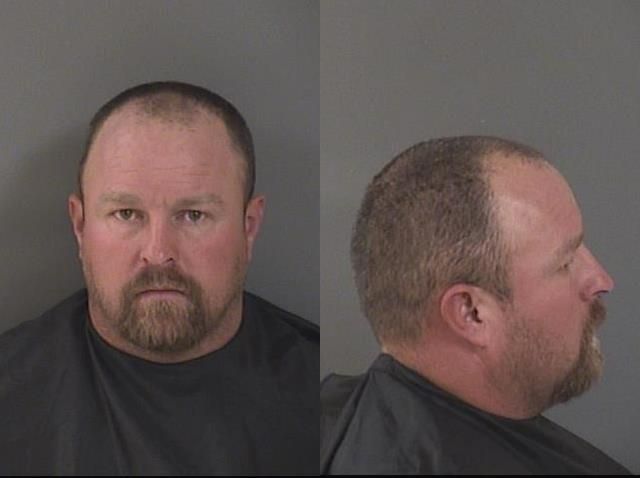 INDIAN RIVER COUNTY — A 33-year-old man who authorities said pinned down a woman before choking and touching her inappropriately inside her home, was detained Tuesday.
The man – identified as Michael Ray Lesmeister – told the woman, his ex-girlfriend, that he wanted to have sex with her, reports show. When the woman refused, Lesmeister pinned the woman down, put her in a choke hold and touched her genitals, deputies said.
The woman was able to grab her cell phone, hit the audio record button and lay the phone on the table before she let Lesmeister in her home, reports show.
Deputies arrested Lesmeister, of the 3900 block of 12th Street, Vero Beach, on charges of attempted sexual battery, tamper with a witness, two counts of false imprisonment, criminal mischief and battery. Lesmeister was held Saturday at the Indian River County Jail without bond.
Deputies responded to a disturbance Nov. 11 at the woman's home. The woman said Lesmeister came to the residence earlier banging on the front door and calling her name.
The woman let Lesmeister in the home. Lesmeister stayed for about 40 minutes while the woman repeatedly asked him to leave, reports show.
Deputies said Lesmeister pinned the woman to the floor, removed her underwear and touched her inappropriately. The woman escaped Lesmeister's hold by biting him on the arm, reports show.
The woman then grabbed her phone, ran to the bedroom and threatened to call police, deputies said. When Lesmeister followed the woman, she dropped her phone and ran out of the home, reports show.
Lesmeister fled the residence in a burgundy Chevy Silverado, deputies said. The woman showed deputies the audio recording of the incident.
Deputies arrested Lesmeister and took him to the county jail. Lesmeister has an arraignment at 8:45 a.m. Jan. 3, 2020, court records show.
Deputies noted Lesmeister was convicted of battery in 2005.