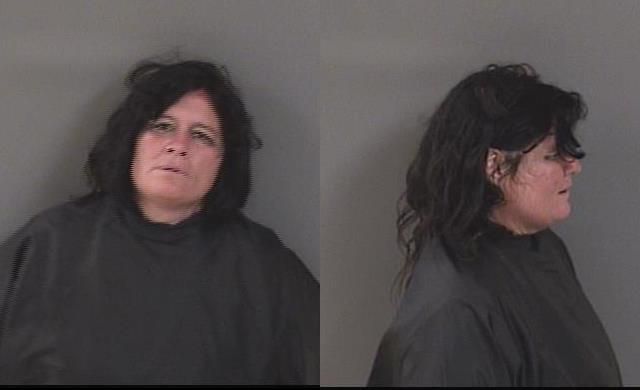 INDIAN RIVER COUNTY — A 48-year-old who yelled racial slurs at passerbys near a convenience store and jumped in front of traffic, was detained on Thanksgiving day, deputies said.
The woman – identified as Tammy Roseman – yelled, "Stupid (expletive)" repeatedly to pedestrians and motorists, reports show.  Deputies said Roseman jumped in front of moving vehicles, forcing drivers to stop to avoid hitting her.
Deputies arrested Roseman, who was described as homeless, on charges of disorderly intoxication, trespass on property and resist arrest without violence. Roseman was held Tuesday at the Indian River County Jail on $3,000 bond.
Indian River County deputies were working a traffic stop about 6 p.m. Nov. 28 in the parking lot of 4-Point Food Mart at 45th Street and 34th Court. Deputies noticed a woman, later identified as Roseman, walk into the roadway and yell racial slurs at people near the store, reports show.
An unidentified man told deputies Roseman's rant was causing him emotional and mental distress, reports show. The man said Roseman had been consistently acting in a belligerent manner in the community.
Several customers at the convenience store yelled back at Roseman, reports show. Deputies said Roseman then stood in the intersection and laughed hysterically as she jumped in front of moving vehicles.
Deputies approached Roseman, who smelled of alcohol, and spoke with her, reports show. Deputies said Roseman's speech was heavily slurred and that she had trouble standing.
Roseman continued to yell racial slurs as she was put in the patrol vehicle, reports show. Deputies noted that Roseman was issued a permanent trespass warning from the store in July.
Deputies arrested Roseman and took her to the county jail. Roseman has an arraignment at 8:30 a.m. Dec. 31, court records show.