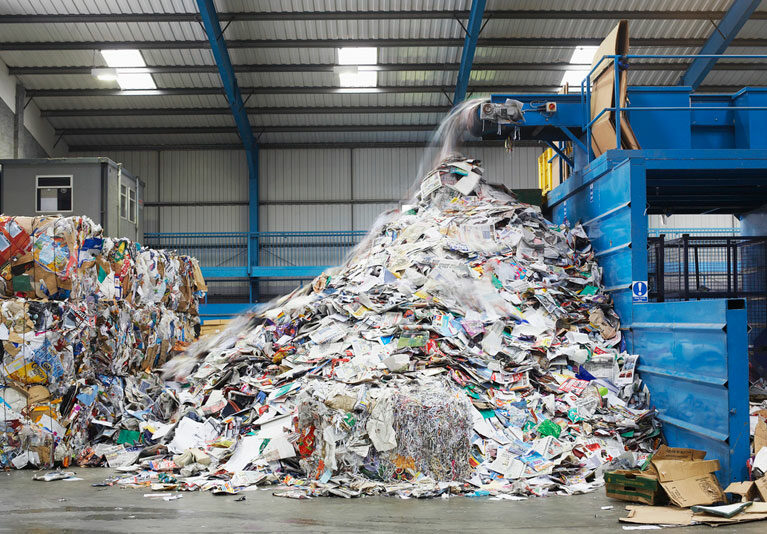 Indian River County expects to spend nearly $300,000 per year transporting recycling materials to St. Lucie County's Processing facility because storm damage shut down Indian River's private recyling contractor's operation.
Both counties' commissions approved a 6-year agreement last month for St. Lucie County to process Indian River County's recycling materials at its facility at 6120 Glades Cut-off Road, Fort Pierce.
St. Lucie has agreed to split the proceeds of the sales of the recyclable materials 50-50 with Indian River.
Recycled corrugated cardboard may generate a small amount of income for Indian River County, said Vincent Burke, the county's utilities services director.
"There is a potential for some revenue, if the markets bounce back," Burke said. "In talking to some of those folks that are in the recycling business, they think the down market is coming to an end. The average market value may rebound in the near future."
Indian River's only expense under the deal will be for trucking almost 20,000 tons of recyclable materials per year to St. Lucie's facility, records show. That's expected to cost nearly $300,000.
Indian River's contract with St. Lucie will automatically renew for an additional five-year term at the end of six years, records show. However, either county may terminate the agreement without cause by providing 180 days prior notice.
Indian River's Solid Waste Disposal District starting sending recyclable materials to St. Lucie's facility on Aug. 21 because a storm on Aug. 12 caused a roof collapse at Tropical Recycling, 1450 Bell Ave., Fort Pierce.
Tropical Recycling initially said it would be unable to handle recyclables for at least four weeks, but Fort Pierce condemned the building on Oct. 9, leaving the company unable to resume operations, records show.
Indian River had been doing business with Tropical Recycling since July 2015. The company's contract was set to expire Aug. 31, 2020, but was terminated on Nov. 19 by mutual agreement.
Burke credited Tropical Recycling with providing "many years of outstanding service to the county."
"Where a lot of other municipalities had been paying for some of the recycling services," Burke said, "there was no net cost to the Solid Waste Disposal District even though the average market value had dropped precipitously from what it was at the start of their contract."