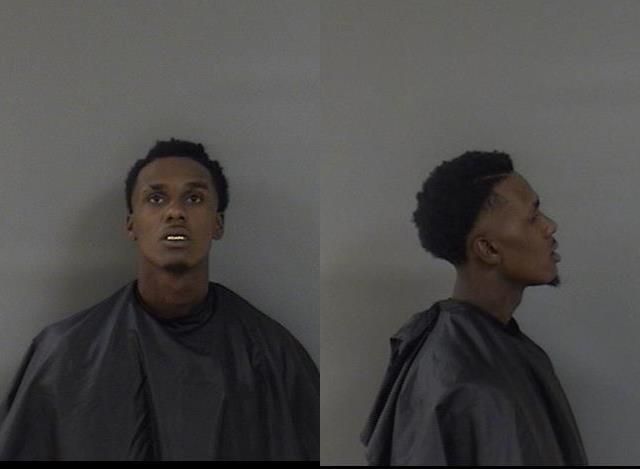 INDIAN RIVER COUNTY — A 21-year-old man suspected of dragging a woman to his car before beating her and stealing her cell phone, was detained Tuesday.
Deputies arrested Calius Tyreek Judon, of the 1500 block of 15th Circle, Vero Beach, on charges of robbery, tamper with witness, false imprisonment and battery. Judon was held Saturday at the Indian River County Jail on $117,500 bond.
Indian River County deputies spoke with the woman about 7:30 p.m. Nov. 4. Deputies said the woman had swelling on her face, dried blood around her lips and scratch marks and redness around her throat.
The woman told deputies she was alone wrapping up her work earlier at a business on Ocean Drive when Judon came to the store. The woman was closing the business and walked out before Judon punched her in the mouth and dragged her to his car, reports show.
When the woman tried to scream for help, Judon began to choke her, deputies said. Judon then took the woman's cell phone – an Apple iPhone XR valued at about $800 – when she tried to call police, reports show.
Deputies said the woman tried to reach for her pepper spray on her key chain, but Judon snatched away the woman's keys. Judon drove about two blocks before he eventually let the woman out of the vehicle, reports show.
The woman told deputies about Judon's past behavior, explaining he would frequently show up to her job unannounced, reports show. The woman also said Judon would often drive by her house during various hours.
Deputies said Judon had a second woman give the victim back her phone. The woman said she was in fear of Judon.
Deputies arrested Judon and took him to the county jail. Judon has an arraignment at 8:45 a.m. Jan. 3, 2020, court records show.