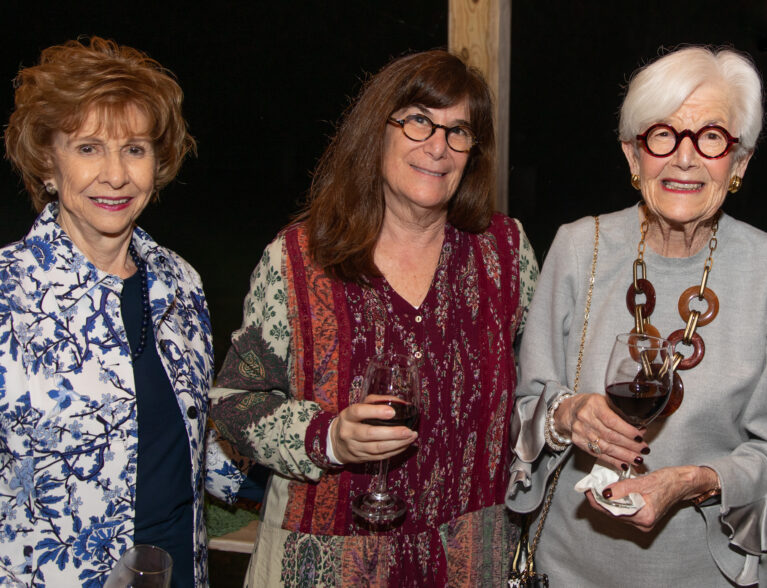 At the lovely Magnolia Manor, lights twinkled from mason jars strung over trestle tables laden with fall gourds during the inaugural Harvesting for Education farm-to-table fundraiser hosted recently by the Education Foundation of Indian River County.
The weather had turned cooler just in time for a fire in the brick pit, adding to the cozy ambiance of the country-themed jamboree. Guys and gals broke out their best western wear to harvest support for the school programs and services the nonprofit provides to help students achieve academic success Pre-K through 12th grades.
"One of the things I love about the Education Foundation is that we fund programs that help everyone," said Jennifer Croom, interim executive director. "We want to get kids to that level so that when they do graduate from high school, they can go to the job of their choice or be ready for the next step."
The Pickups set the tone for the down-home gathering, pickin' tunes with a bluegrass flare as Wild Thyme Catering presented locally sourced gastronomic delights. The feast included local greens and grapefruit, watercress pesto pasta with chicken and pork tenderloin medallions, and roasted vegetables, concluding with Key lime pies in mason jars.
"We connect resources so that children in our schools are engaged in learning. We do that because, while it's their education, it's everybody's future," said Pat Blackburn, board president. "It doesn't matter if you have a child in school now. The health of our community is directly reflected in our school system and how well we educate our children."
The Education Foundation meets the needs of public, private and home-schooled children to ensure they are ready for school and are given opportunities to succeed far beyond the classroom. It provides high-impact grants to teachers using innovative teaching methodology, and organizes and funds the annual Indian River Regional Science and Engineering Fair, Sneaker Exchange, Vision for Reading eyeglass program and STEP Into Kindergarten.
Will Blackburn, a Science Fair participant since kindergarten, spoke of the impact the annual competition has made on his life. His entries have ranged from a rudimentary interest in the best angle to shoot his Nerf gun to experimentation with radiation and blue light.
"I didn't realize that every time I went to that state fair, I was making a story for myself for college representatives and companies. I reached a whole new level of learning that I would never be able to be exposed to without the science fair," said Blackburn.
The Education Foundation is seeking sponsors and volunteers for the 28th annual Indian River County Regional Science & Engineering Fair on Jan. 25. For information, visit edfoundationirc.org.
Photos by: Denise Ritchie
Click HERE to see more or buy photos