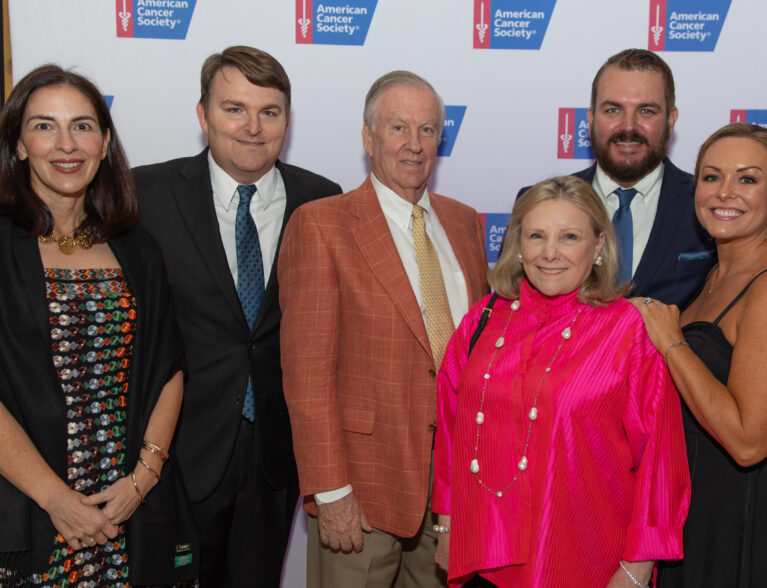 The American Cancer Society's Hope Gala bloomed with color at the Oak Harbor Clubhouse, with a 'Pop of Color. Pop of Music. Pop of Art' theme that set the stage for a colorful experience to celebrate lives touched by cancer. Guests wore a rainbow of colors, calling attention to the various cancers that have affected them or those they love.
John Moore, emcee and auctioneer extraordinaire, explained that the theme had been inspired by the success of art and music therapy programs as well as our community's inspiring, rich culture.
Since 1946, the ACS has been "creating a culture of hope" by working to free the world from cancer; investing more than $4 billion in seeking cures through research. The organization also shares its expert information, supports patients and spreads the word about prevention.
"This is a night where we get to celebrate success. Success in the face of challenges, success in the face of adversity, success in the face of bad news, coupled with great results and good news," said Moore. "We plan to celebrate lives touched by cancer and to do what we can tonight to support cancer research and all of the wonderful services that the American Cancer Society provides to help those that are dealing with cancer."
During the cocktail reception, guests perused artwork created by cancer survivors through the Arts in Medicine program as a way to alleviate stress and anxiety.
"In July of 2014, I heard the words 'you have cancer' for the second time. It was terrifying. I'd already beaten cancer once and I wasn't sure I had another fight for my life in me," said Aric Attas, who shared that the healing power of creativity helped him through the grueling treatment regimen.
"I strongly believe that engaging my cancer journey with commitment, creativity and courage played a vital role in my ability to not only survive, but to thrive through treatment," added Attas.
After dinner, guests viewed a video chronicling Steve Rennick's recent battle with stage 4 testicular choriocarcinoma, a rare and aggressive cancer. The 40-year-old father of three thought he was having a heart attack – instead, he discovered that his body was riddled with tumors.
After undergoing platinum-based chemotherapy, his cancer went into remission, only to return mere months later. He next traveled to Indianapolis, where the doctor who developed the protocol for his treatment worked at Indiana University Hospital. Ironically, this same doctor had received funding from the American Cancer Society in the 1970s to develop the cure that would eventually help Rennick return home to his family in Vero Beach.
"If I could go back and thank the people that attended a gala like this over 40 years ago, raising money for research, I would love to go back and thank each and every one of them," said Rennick. "Instead, I'm thanking you all for being here tonight for future cancer patients that will benefit from the research that we're going to generate funds for."
Before inviting guests to the dance floor to celebrate the cure, Moore coaxed them to dig deeper into their pockets during a call to the heart, adding that their support could help give others a reason to celebrate.
For more information, visit cancer.org.
Photos by: Denise Ritchie
Click HERE to see more or buy photos