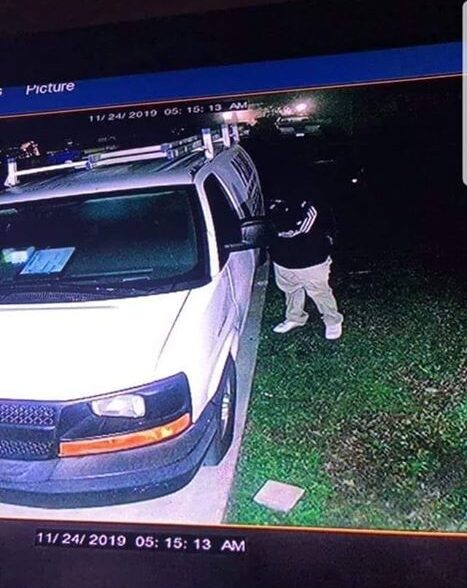 VERO LAKE ESTATES — Deputies are trying to identify two suspected auto burglars, including one who shot a homeowner early Sunday.
The incident happened about 4:30 a.m. Sunday at a home in the 7700 block of 100th Court in Vero Lake Estates. Indian River County deputies said the homeowner went outside after the homeowner heard his dog barking.
Outside, the homeowner saw a man wearing a black hoodie inside of his vehicle, deputies said. The homeowner also saw another man wearing a black Adidas jacket across the street.
When the homeowner confronted the man in his vehicle, the man ran south on 100th Court, deputies said. Deputies said the man across the street then shot the homeowner.
The homeowner's condition was not immediately available.
In a Facebook post, Vero Beach police spokesman Master Officer Darrell Rivers said "prayers for the family and help identify this suspect."
Rivers posted what appeared to be a home surveillance image of one of the men, dressed in a black jacket with white stripes on the sleeves, light colored pants and white shoes. The picture shows the man appearing to try and enter a white van in the homeowner's driveway.
The sheriff's office also posted photos of the suspects and asked for the public's help in identifying the two men.
Neighbors said the men also tried breaking into their vehicles. Further details on the incident were not immediately available.