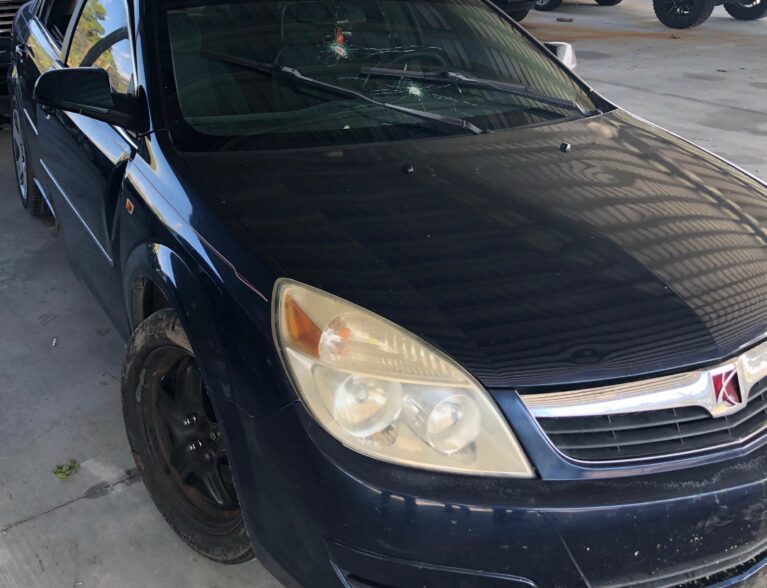 INDIAN RIVER COUNTY — A 19-year-old was seriously wounded early Tuesday after someone sprayed a vehicle he was in with bullets, officials said.
The Vero Beach man was taken by ambulance to Health Firsts' Holmes Regional Medical Center in Melbourne with one gunshot wound, Indian River County Fire Rescue Battalion Chief Roger Dion said. A suspect, identified as Andrew Ohlues, was taken into custody Tuesday and arrested on a separate outstanding warrant for battery, Indian River County sheriff's spokesman Maj. Eric Flowers said.
Ohlues, 20, of the 10000 block of 92nd Street, Vero Beach, was released Tuesday from the Indian River County Jail on $1,000 bond.
Deputies received reports of a shooting about 1:30 a.m. Tuesday in the Vero Lake Estates area. Flowers said the incident – involving two cars – started behind a McDonald's restaurant and led to shots being fired along 107th Avenue.
The eatery is east of Interstate 95 and near County Road 512.
Deputies found one of the cars crashed in a ditch on 107th Avenue, Flowers said. The vehicle showed evidence of bullets shattering the back window and striking the front windshield.
Four occupants in the car, including the 19-year-old, fled and were found not too far from the scene. Deputies spoke with the occupants.
It was unclear if the injured man was a driver or passenger. The name of the man – who deputies said was being uncooperative – was not released Tuesday.
The second car – which had three people inside and fled the scene – was found in south county. Ohlues, who was in the second vehicle, was initially taken into custody as a person of interest.
Detectives found two handguns inside Ohlues' car, Flowers said. Deputies found shell casings, car parts and tire tracks along the roadway on 107th Avenue, Flowers said.
Deputies were conducting a search warrant on Ohlues' home, Flowers said. Flowers said deputies were in the process of obtaining a search warrant for the injured man's car.
No further details were immediately available.
Photos provided by Indian River County Sheriff's Office
The car of Andrew Ohlues, a suspect involved in a shooting that left another man injured in Vero Lake Estates Nov. 19, 2019