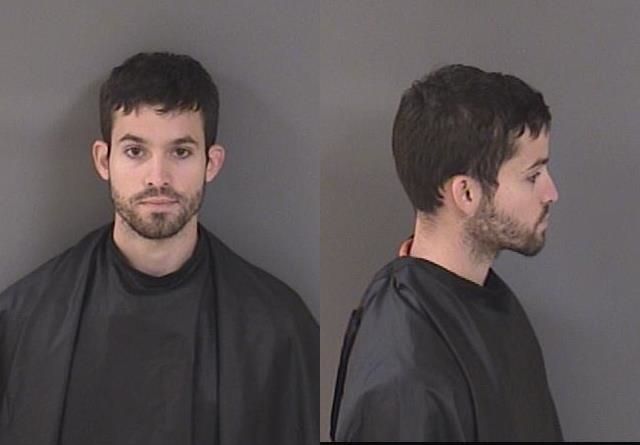 INDIAN RIVER COUNTY — A 26-year-old was detained last week after deputies said he bought more than $12,000 in items from a Home Depot store using a company credit card.
Thursday, deputies arrested Guillermo Enrique Perez Cespedes, of the 1900 block of 23rd Street, on charges of organized fraud, fraudulent use of credit card and criminal use of personal identification information. Perez Cespedes was released Friday from the Indian River County Jail on $25,000 bond.
Deputies said Perez Cespedes made 86 transactions, all online orders, from September 2018 through October 2019 at Home Depot. The orders from the store, located at 1885 58th Ave., Vero Beach, were either picked up by Perez Cespedes in person or shipped to his home, deputies said.
Deputies said Perez Cespedes had recently moved to a new residence, where several of the ordered items were found. Most of the items were consistent with merchandise a new homeowner would purchase, including small solar path lights, a Kwikset door handle and lock set, and a hose reel mobile cart, reports show.
On Oct. 9, Indian River County deputies received a complaint from Aluma Tower Company, which manufactures a variety of antenna tower platforms. A representative from the company said a former employee, identified as Perez Cespedes, had been making fraudulent purchases using the company's Home Depot credit card since September 2018, reports show.
Perez Cespedes, who was a material handler for the company, was fired in July 2018 for falsifying his time cards, deputies said. In September, the company noticed a higher than usual credit card balance.
The company suspected Perez Cespedes copied down the company credit card number before turning it back in after his termination, reports show. A company representative showed deputies documentation of the unauthorized transactions, including four orders yet to be delivered.
Deputies obtained surveillance footage from Home Depot which showed a man believed to be Perez Cespedes picking up some of the orders on Sept. 21. The man left the store in a Grey Chevrolet Camaro, which is the same make and model vehicle registered to Perez Cespedes.
Representatives from Aluma Tower Company identified the man in the video as Perez Cespedes. Deputies went to Perez Cespedes' home on Oct. 25 and saw the solar path lights, new door handle and lock set and mobile hose cart.
Deputies were not able to make contact with Perez Cespedes at the residence. Deputies called Perez Cespedes over the phone, where he agreed to come to the sheriff's office for an interview.
But, a few days later, Perez Cespedes called deputies back, refused the interview and said he retained an attorney.
Deputies arrested Perez Cespedes and took him to the county jail. Perez Cespedes has an arraignment at 8:45 a.m. Jan. 3, 2020, court records show.