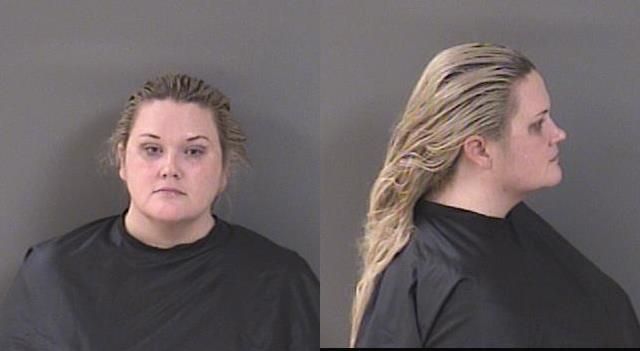 INDIAN RIVER COUNTY — A 42-year-old woman who deputies said threatened a teenager walking by her home before blasting her with pepper-spray, was detained Wednesday, deputies said.
The woman – identified as Faith Anne Valido – told the 17-year-old girl, "You think I was joking?" before spraying her, reports show. The girl, who had redness on her face, neck and back, pepper-sprayed Valido back in self defense, officials said.
It was unclear if the youth and Valido had serious injuries.
Deputies arrested Valido, of the 5100 block of Compass Pointe Circle, Vero Beach, on a charge of child abuse. Valido was released Thursday from the Indian River County Jail on $5,000 bond.
Indian River County deputies responded to a disturbance about 5 p.m. Wednesday at Valido's home. Valido said she was being harassed for the last three hours by a group of juveniles who kept walking on her property.
Valido said the group of youth were yelling at her. But, the teens gave a different story, saying Valido initially began yelling at them, shouting that the youth needed to stay away from her home, reports show.
Valido told deputies the juveniles were walking on the sidewalk, which is public. Valido also said the 17-year-old threatened to beat her up.
The teens went around the block a few times. The youth walked in the roadway as they began to pass Valido's home a third time.
Deputies said Valido then walked in between her cars, down the driveway and pepper-sprayed the 17-year-old in the face. The girl pulled out her own pepper spray and used it on Valido, reports show.
"Your spray don't work as well as mine," Valido told the juvenile.
The girl told deputies Valido has been threatening and rude to her for a long time. The youth said she was in fear when Valido approached her with the pepper-spray, reports show.
Deputies arrested Valido and took her to the county jail. Valido has an arraignment at 8:45 a.m. Jan. 3, 2020, court records show.