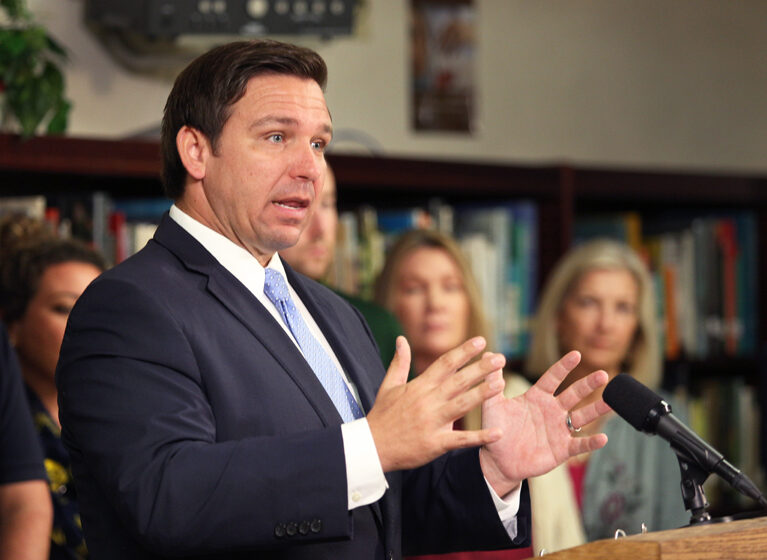 Gov. Ron DeSantis announced from the Vero Beach High School library Thursday afternoon that he wants Florida to be No. 2 in the nation for highest minimum salaries for teachers.
Current minimum salaries for teachers in Indian River County is $41,000. DeSantis wants all counties to have minimum salaries of $47,500.
"We think that's something that would make sense," the governor said.
Florida Department of Education Richard Corcoran joked that the No. 1 state in the nation for minimum salaries is New Jersey – "No one wants to teach in New Jersey," he said.
DeSantis' announcement comes ahead of the next Florida Legislative session, during which he said he expects the State to take up the mission to increase teacher pay.
He also announced increases for teacher and principal bonuses based on the Best and Brightest Program.
"This is the most far-reaching" effort DeSantis said.
If approved, Corcoran said teacher shortages in the state would be non-existent.
The governor didn't say how he expects the State to fund the salary increases but noted that the State – not local governments – would foot the bill.