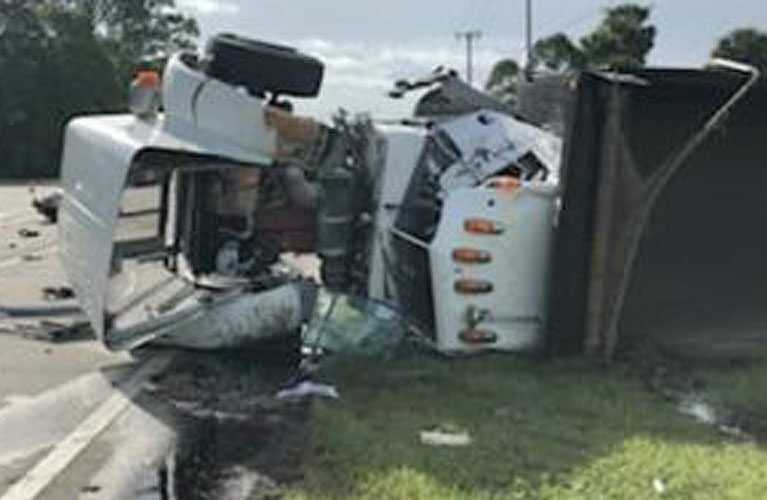 A two-truck collision sent four people to area hospitals and shut down both directions of 66th Avenue as crews work to clean up the debris. The road has since reopened
One person was airlifted to a hospital while the other three were taken by ambulance.
The crash occurred around 9 a.m. Thursday at the intersection of 66th Avenue and 8th Street. The collision involved an Indian River County work truck and a tree-trimming company truck.
The Florida Highway Patrol responded to the scene. The cause of the collision is under investigation.