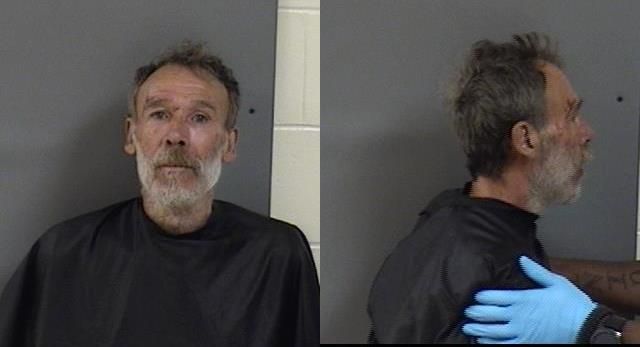 INDIAN RIVER COUNTY — A 64-year-old man was charged with attempted murder after deputies said he stabbed another man with a pocket knife at a homeless camp Tuesday night.
Deputies said Anton Bruce Elliot, who is homeless, told the man, "I'm going to (expletive) kill you." Elliot stabbed the man several times in the chest and continued to stab him after the man collapsed, reports show.
The man was flown to Lawnwood Regional Medical Center & Heart Institute in Fort Pierce, where he was recovering from surgery and listed in stable condition, authorities said. The man, who suffered serious wounds to his chest, left armpit and back, told deputies, "Anton Bruce Elliot stabbed me," reports show.
Elliot was held Wednesday at the Indian River County Jail on $150,000 bond. The motive behind the attack was unclear.
A witness called 911 to report the stabbing, which happened about 7 p.m. Tuesday at the homeless camp. The camp is located behind a 7-Eleven in the 8800 block of State Road 60.
Deputies spoke with two witnesses who also live at the camp. One witness said Elliot was drinking alcohol all day and was "highly intoxicated" before the attack, reports show.
The witness said that throughout the day, Elliot had been screaming and was continuously playing with a 4-inch fold up pocket knife. The victim left the area to buy alcohol at a nearby convenience store.
When he returned, Elliot confronted him on the dirt path leading to the camp site, reports show. Witnesses said Elliot knocked the bottle out of the victim's hands and the two began to fight.
Elliot then pulled out the pocket knife and stabbed the man, reports show. Elliot fled the scene before deputies arrived.
Deputies later tracked Elliot, who had blood stains on his body and clothing, in the 2500 block of 88th Avenue. Deputies asked Elliot about the knife, and he responded, "I don't have it," reports show.
It was unclear if the knife was recovered.
Deputies arrested Elliot and took him to the county jail. Elliot has an arraignment at 8:45 a.m. Dec. 6, court records show.