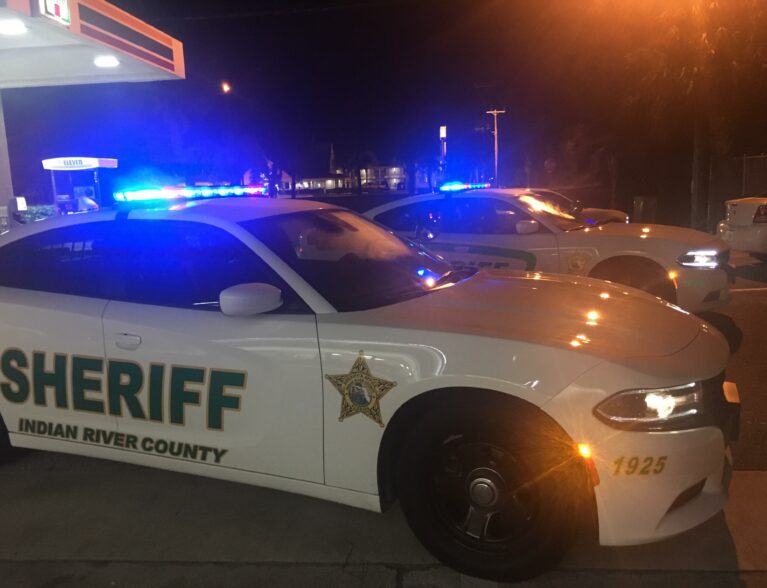 INDIAN RIVER COUNTY — A suspect is in custody after a 55-year-old man was stabbed several times and flown to a trauma center, deputies said.
Indian River County deputies responded to reports of a stabbing about 7 p.m. Tuesday in the 8800 block of State Road 60, sheriff's spokesman Maj. Eric Flowers said. The incident happened in a homeless camp in a wooded area behind a 7-Eleven convenience store.
The injured man was flown to Lawnwood Regional Medical Center & Heart Institute in Fort Pierce with serious injuries, Flowers said. The suspect, a 63-year-old man, fled the scene and was later found in the 2500 block of 88th Avenue.
Both men's names were not released Tuesday.
The relationship between both men was not immediately available. A motive for the stabbing was unclear.
It was also unclear if the weapon used was recovered.
Crime scene tape stretched from the side of the building to nearby trees. At least four sheriff's patrol vehicles and a crime scene van could be seen about 8 p.m.
A witness, who is homeless, told Vero News he lives in the homeless camp behind the store. The witness, who declined to give his name, said the suspect had been intoxicated all day and was playing with a 4-inch knife.
The witness said the suspect got in another man's face before stabbing him multiple times. The witness went to a nearby hotel to call 911.
No further details were immediately available.
Photos by Nick Samuel