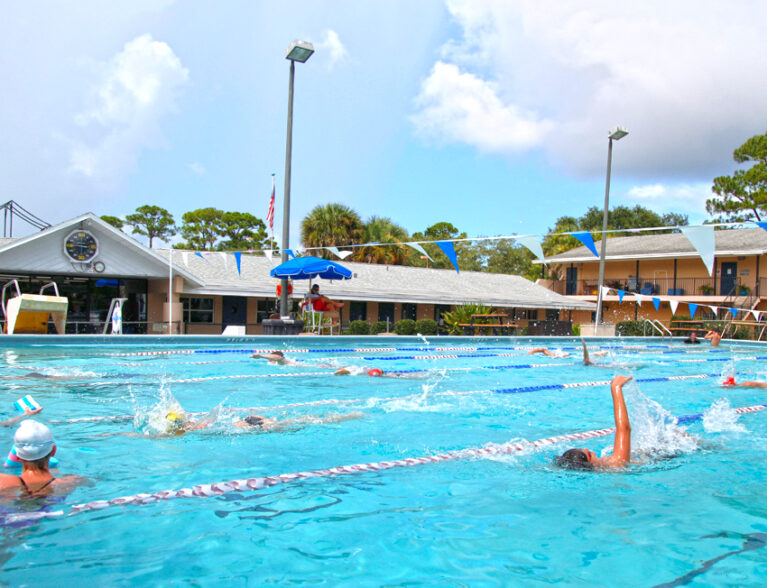 VERO BEACH — It will cost more to participate in Leisure Square recreational activities, especially for users who live outside the city limits.
The Vero Beach City Council at its Nov. 4 meeting unanimously agreed to a new fee structure at the facility, which includes a rate hike for certain room rentals and monthly memberships for non-city residents. The new fees — which go into effect Nov. 15 — were implemented after the council directed staff to explore methods to close the gap between Leisure Square expenditures and revenue after the board previously contemplated closing the facility's financially draining pool.
The city implemented a new $6 daily user fee for adults and $4 for students with a valid identification card and children under 14. The previous daily fees ranged from $5 to $14 for single city residents to non-city families.
Monthly gym memberships and gym and pool memberships for non-city residents increased from $15 to $17 and $28 to $35, respectively. City resident rates for those memberships remained the same. The heftiest hikes are for renting the facility. For a city resident, a full-day rental of the whole facility would increase 48 percent, from $675 to $1,000. Non-city residents would pay $1,300 — a jump of 79 percent — from the current $725, according to city documents.
"This is something we need to do," Councilwoman Laura Moss said. "We're not looking to turn this into profit-making for the city. We're looking to close the gap."
Leisure Square, located at 3705 16th St., runs a deficit of roughly $156,000 annually, according to city officials. It costs about $181,000 a year to operate, but nets only about $25,000 annually. The recreation department is anticipated to need $1.7 million in taxpayer funds this budget year. The department generates around $588,000 but costs about $2.3 million to operate. City staffers are currently examining the entire parks department to see where it could run more efficiently.