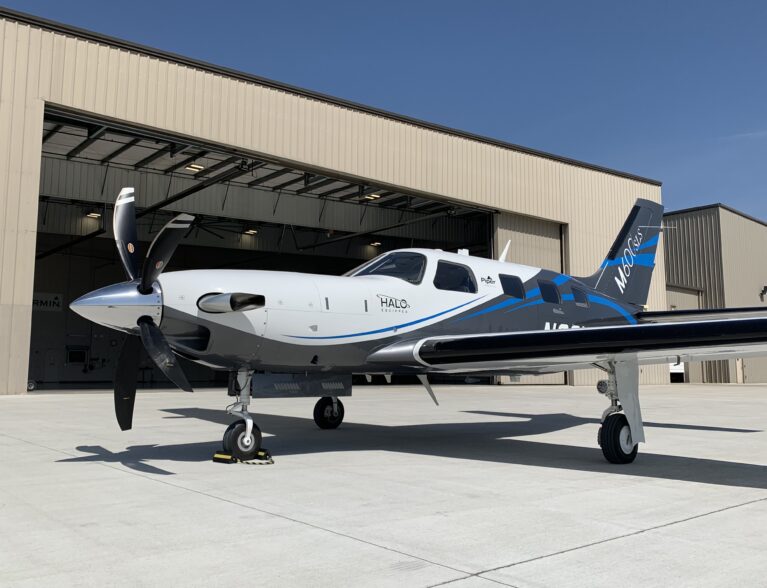 Cars that can drive themselves is one thing – but a plane that can land itself? Piper Aircraft is building exactly that. The company has announced its next generation M Series will be the first general aviation aircraft certified with Autoland capability.
Piper's M600 SLS will be equipped with the new HALO Safety System, which will allow for the plane to land itself.
"The M600 SLS and its HALO Safety System with Autoland is the result of an unwavering commitment to safety as well as the desire to evolve our products based on market input, said Piper President and CEO Simon Caldecott. "The HALO System greatly enhances situational awareness and operational safety through the use of advanced technology and is one the most significant advancements in General Aviation history. The team at Piper Aircraft is proud that they will be first to market with Garmin Autoland, which will ultimately help pave the way for others."
Certification of the M600 SLS is imminent, according to Piper, with deliveries beginning this quarter through the global Piper Dealer network at a price point of nearly $3 million.
The HALO Safety System is a compilation of innovative technologies unique to the M600 SLS and the Garmin G3000 avionics suite. The system includes auto-throttle, emergency descent mode, enhanced stability and protection, surface watch, safe taxi, flight stream connectivity and more.
Garmin Autoland is a digital technology that safely lands the aircraft at the nearest suitable airport in the event that the pilot is incapacitated. The HALO system, once engaged either automatically or by a passenger, gains immediate situational awareness and assumes control of all systems necessary to bring the plane safely to the best suited runway.
During all phases of flight it communicates with passengers and appropriate air traffic control facilities regarding the new flight plan route and estimated time until landing. HALO continually monitors all aircraft system parameters and real-time external inputs as if the pilot were at the controls. It takes into account runway size and orientation, wind, time, fuel range, glide path and considers weather conditions and terrain en route to the nearest suitable runway.
Once HALO has landed the aircraft, the braking system will activate and bring the aircraft to a full and complete stop. Finally, the engine will shut down and instructions will be provided on how to exit the aircraft.