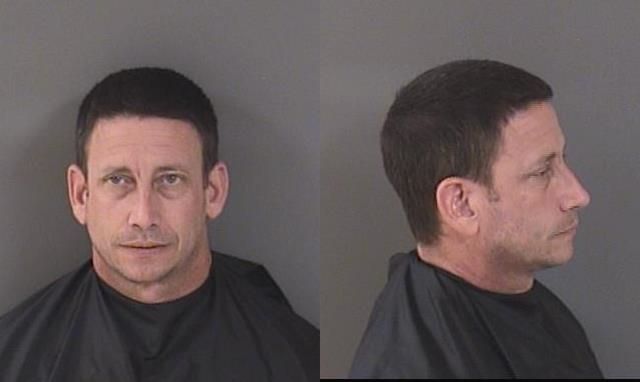 INDIAN RIVER COUNTY — A 44-year-old fugitive who deputies said escaped from a facility in Kentucky and then fled in his car with his wife to south Florida, was detained Sunday afternoon.
Sunday, Brevard County deputies tipped off Indian River County officials about a Ford Mustang, driven by James Chadrick Cowles. Cowles was serving a 23-year prison sentence in Kentucky for burglary and grand theft before he escaped, made it home and drove out of the state, deputies said.
Cowles has no known connection to Indian River or Brevard counties, sheriff's K-9 Deputy Brian Reimsnyder said. Details on the date and how Cowles escaped from the facility were not available.
Cowles was seen driving the Mustang about 11:30 a.m. Sunday on southbound State Road A1A, coming from the Sebastian Inlet. When an Indian River County sheriff's deputy followed the car, Cowles accelerated at a high rate of speed, officials said.
Reimsnyder said Cowles and his wife ditched the car on a golf cart path near Windsor, a gated community. Reimsnyder's K-9 partner, Kobi, tracked the pair hiding in bushes about 150 yards from the vehicle.
Deputies arrested Cowles and released his wife. Cowles will be held on a fugitive from justice charge until he is extradited to a facility in Kentucky, Reimsnyder said.
Photos provided by Indian River County Sheriff's Office