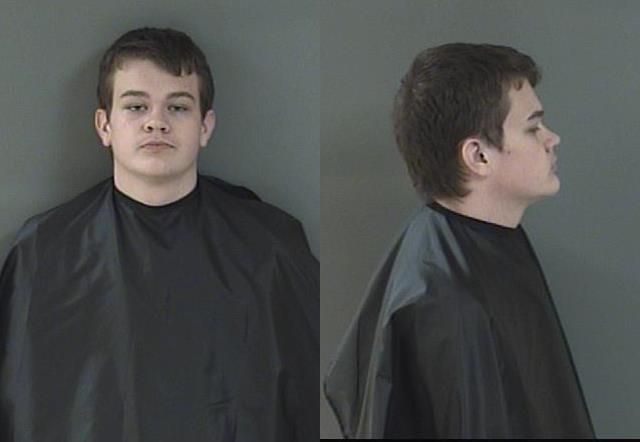 SEBASTIAN — An 18-year-old was indicted by the Grand Jury Tuesday in connection with the fatal February. shooting of a Sebastian River High School football player, officials said.
Elisha Martin, of the 600 block of Carnival Terrace, Sebastian, was formally charged with first-degree murder with a firearm and possession of cannabis with intent to sell over 20 grams, Assistant State Attorney Don Richardson said. At least 17 people on the Grand Jury met for several hours Tuesday at the Indian River County Courthouse before handing down the indictment.
"I think their decision was supported based on evidence in this case," Richardson said. "We intend to hold Martin fully accountable (for his actions)."
If convicted, Martin will face a mandatory life sentence, Richardson said. Richardson said prosecutors will not seek the death penalty.
"It does not meet the criteria for the death penalty," Richardson said. Richardson said it could take between two to three years before a jury trial begins in the case.
In March, Martin pled not guilty to fatally shooting 16-year-old Logan Spencer execution style. Deputies said Martin planned to kill Spencer days before the attack because he thought the teenager stole about $20,000 from his home.
Deputies said Martin, a suspected drug dealer, picked up Spencer from his girlfriend's home on Feb. 18, the same day Spencer was reported missing. Martin then drove Spencer to a wooded area in Fellsmere under the ruse that the two were going to shoot guns.
When they got out of the vehicle, Martin shot Spencer in the head with a .38 caliber revolver, officials said. Martin confessed to witnesses he shot the teenager, deputies said.
On Feb. 21, a resident found Spencer's body lying in the 13000 block of 87th Street in Fellsmere, authorities said. Deputies later located the firearm used in the shooting at Martin's home.
Community members held a candlelight vigil for Spencer Feb. 28 at the Barber Street Football Field, located at Tulip Drive and Barber Street. Spencer was a junior at Sebastian River High School while Martin was a senior.
Martin remained held Tuesday at the Indian River County Jail without bond.