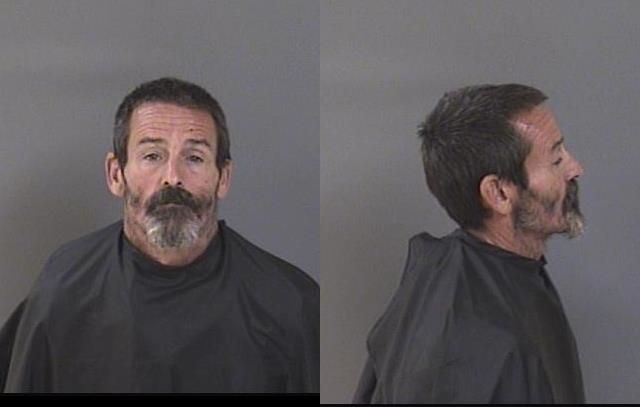 INDIAN RIVER COUNTY — A 44-year-old man who held a knife to his daughter's stomach and threatened to kill his family, was arrested Sunday, officials said.
Deputies said it was one of several instances where Charles Benjamin Brown verbally abused his daughter, 14, and son, 16. Brown told his daughter, "I'm going to kill you and the family so everyone can be happy," reports show.
Deputies said Brown's children lived with him in a filthy home that had rodent feces and urine, roaches, and old and inedible food, officials said. Brown told deputies he keeps a pellet gun in the living room to shoot at the rats that live within the walls, reports show.
Indian River County deputies arrested Brown, of the 300 block of Old Dixie Highway, on two counts of child neglect, child abuse and aggravated assault with a deadly weapon. Brown was held Monday at the Indian River County Jail on $30,000 bond.
Deputies spoke with a Department of Children and Families investigator Oct. 7 after reports Brown yelled and made derogatory statements to one of the children in front of school staff.
The investigator told deputies the son was not showering, had dirty clothes and an odor, reports show.
Deputies had another complaint against Brown, where he was accused of doing drugs inside his home. Brown admitted to smoking marijuana and cocaine, but said he does it in his bedroom and not in front of his children, reports show.
Brown's daughter told deputies she feared living inside the home. Deputies said Brown also made suicidal threats.
Deputies arrested Brown and took him to the county jail. Brown has an arraignment at 8:45 a.m. Dec. 6, court records show.
Deputies said the children's step mother is their legal guardian. It was unclear if the teens were removed from the home.