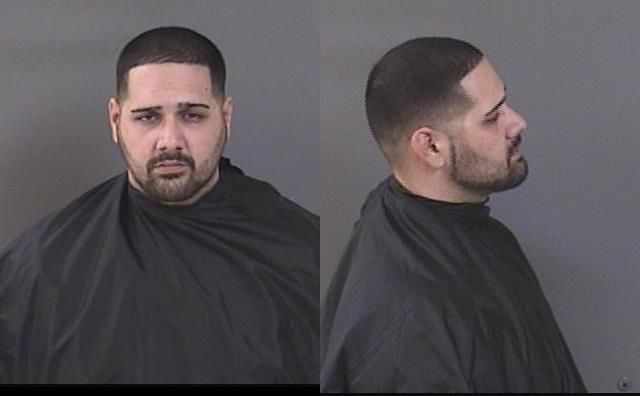 SEBASTIAN — A 31-year-old man stashed four bags of fentanyl inside his belt buckle before selling the narcotics for $80 to a confidential informant, deputies said.
Deputies were able to see the drug deal from a hidden camera placed on the informant, reports show. It was unclear if the belt buckle contained a secret compartment.
Indian River County deputies arrested Jeremy John Urbonowicz, of the 500 block of Periwinkle Drive, Sebastian, on a variety of charges, including sale of fentanyl, possession of methamphetamine with intent to sell, possession of meth and two counts possession of fentanyl. Urbonowicz was released Saturday from the Indian River County Jail on $75,000 bond.
On August 21, deputies gave the informant $80 to purchase fentanyl from Urbonowicz. The informant and Urbonowicz agreed to meet at the Sebastian River Medical Center parking lot, 13695 U.S. 1, to conduct the drug deal, reports show.
When Urbonowicz pulled up in a 2003 maroon Dodge pickup, the informant got in the vehicle.
Urbonowicz pulled four bags from his belt buckle and gave it to the informant in exchange for the $80, reports show.
The informant turned the bags over to detectives, who confirmed the bags contained fentanyl, reports show.
Deputies arrested Urbonowicz and took him to the county jail. Urbonowicz has an arraignment at 8:45 a.m. Dec. 6, court records show.