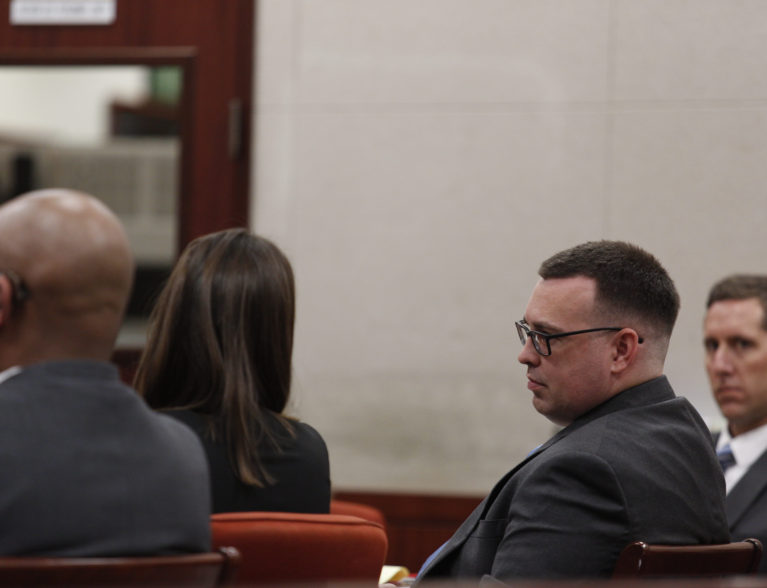 VERO BEACH — After more than five years since the June 2014 death of Diana Duve, and after three weeks of jury selection, the first-degree murder trial of accused killer Michael David Jones started Monday in Judge Dan Vaughn's courtroom.
At the end of the day, prosecutors had called numerous witnesses to give testimony about Duve's disappearance, her on-and-off relationship with Jones, and the events leading up to the discovery of her body in the trunk of her Nissan Altima in a Melbourne parking lot.
A key witness in the case will be Vero Beach police Cpl. Brad Kmetz, the lead detective on the missing person's case, which turned into a murder investigation. Chief Assistant State Attorney Tom Bakkedahl said Kmetz would be called multiple times to testify about different stages of the investigation, including the arrest of Jones.
Other witnesses Monday included Duve's mother Lena Andrews, Jones' co-workers at PNC Wealth Management, and a friend of Duve who saw her in her final days. Assistant Public Defender Dorothy Naumann pledged to question everything prosecutors put forth in an attempt to prove their case.
Vaughn cautioned jurors not to discuss the case, read media reports or conduct any research. "Don't visit the places or look anything up on maps," he said.
Bakkedahl and Assistant State Attorney Brian Workman will continue with the state of Florida's case when court resumes at 9 a.m. Tuesday.