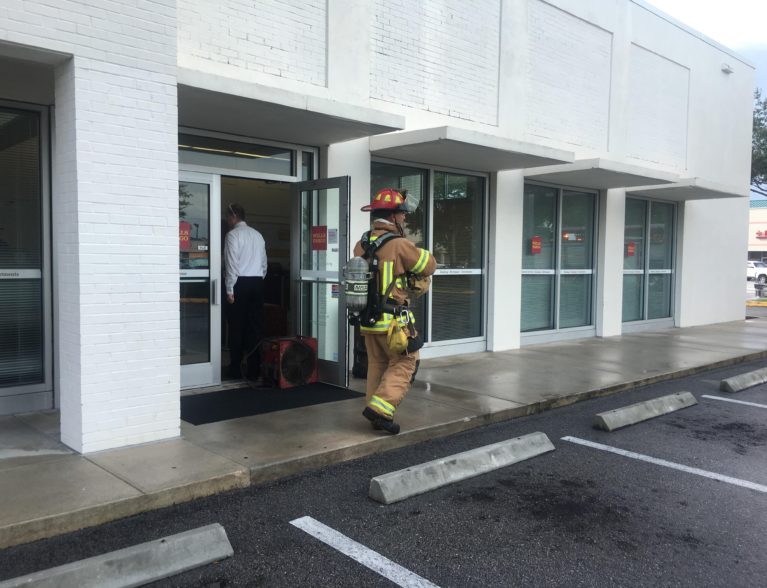 VERO BEACH — Several employees evacuated a Wells Fargo branch Tuesday afternoon after an air conditioning unit malfunctioned and began to smoke, officials said.
There were no reports of injuries or an actual fire, Vero Beach police spokesman Master Police Officer Darrell Rivers said.
A bank employee called 911 at 4:21 p.m. Tuesday to report smoke seen coming from a computer server room inside the building, 600 21st Street, Rivers said. Indian River County Fire Rescue crews evacuated several employees as a precaution as they searched for the source of the smoke.
There were no customers inside the bank during the incident, Rivers said. Several fire trucks were at the scene about 5 p.m.
Firefighters inspected the air conditioning unit inside that caused the smoke. The bank, which had closed because of the incident, was scheduled to reopen Wednesday during normal hours.
Photos by Nick Samuel
No further details were available.