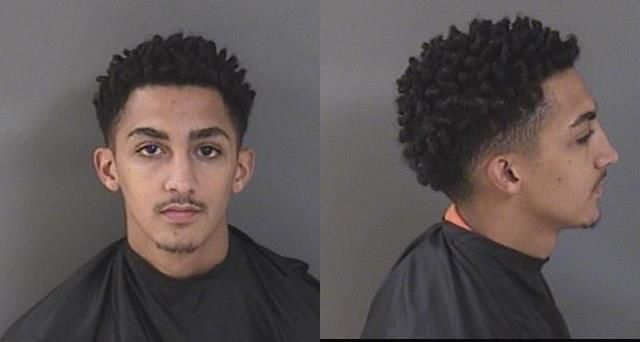 INDIAN RIVER COUNTY — An 18-year-old suspected of raping an underage girl at a home, was detained Monday, deputies said.
Deputies arrested Jonathan Akeem Bryant, of the 400 block of 15th Lane, Vero Beach, on a charge of sexual battery. Bryant was held Tuesday at the Indian River County Jail on $150,000 bond.
The 16-year-old girl's father contacted deputies Sept. 15 and said his daughter was sexually battered, reports show. The girl told deputies the incident occurred the night before, when she and a group of her friends spent the night at one of her friend's residence.
One of her friends brought a man to the home, later identified as Bryant, who the girl did not know, reports show.
The friends were drinking and watched a movie before they fell asleep in the living room. The girl said she was asleep on a couch and woke up to Bryant sexually battering her, reports show.
One of the girl's friends saw what was happening and told Bryant to get away from the girl, officials said. Bryant went to the bathroom and was later driven home by another friend, reports show.
Deputies spoke to the girl's friends, whose statements corroborated her explanation on what happened. Deputies spoke with Bryant the next day, who said there was no sexual contact between him and the girl.
Deputies arrested Bryant and took him to the county jail. Bryant has an arraignment at 8:45 a.m. Dec. 6, court records show.