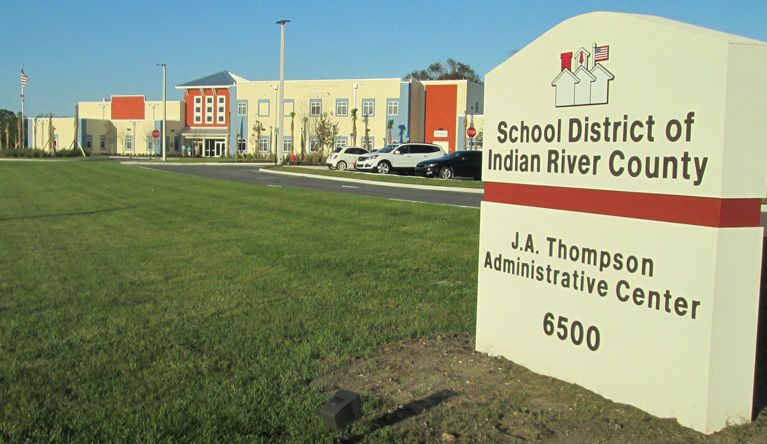 School Board member Jackie Rosario said she doesn't know what prompted an outside investigator to ask probing questions about her in July during a lengthy interrogation of a school district employee's controversial social-media postings.
But she wants to find out.
She wants to know who urged the investigator to ask those questions, the reason they were asked and why the School District's Human Resources representative overseeing the interrogation allowed them.
"When I first heard about it, I was furious," Rosario said. "If what I've read and heard is true, those questions were completely unacceptable, unprofessional and disrespectful. They had nothing to do with what the district was supposed to be investigating.
"So, what were they really looking for?"
Rosario's ire stems from the district's investigation into Finance Department employee Vicki Sidles' Twitter posts that disparaged School Board Vice Chairman Tiffany Justice and now-former Superintendent Mark Rendell, sometimes inferring the two were involved in an inappropriate relationship.
Justice tried to have Sidles arrested and prosecuted for cyber stalking in January, but both the Sheriff's Office and State Attorney's Office found no evidence of a crime. Despite that finding, Justice then took her complaint to the School District's HR Department in April, hoping to get Sidles fired.
Sidles was suspended with pay while Fort Pierce attorney David Miklas – hired by the district to conduct an investigation – spent five months interviewing witnesses, reviewing a search of the Sidles work computer and, ultimately, interrogating her for three hours in July.
In a 13-page statement emailed to interim Superintendent Susan Moxley, School Board Chairman Laura Zorc and board members Mara Schiff and Rosario on Sept. 9, Sidles wrote that she believed Justice used her clout to push for and possibly steer the district's investigation.
Sidles, who resigned last month to take a job in the private sector, said "only the first 10 minutes" of Miklas' interrogation focused on her social-media activity.
"He spent the rest of the time on a fishing expedition, questioning me about other people, specifically board members and especially Jackie Rosario," Sidles said, adding, "They were looking for some kind of collusion between me and them."
According to Sidles' statement, Miklas questioned her about communications she might've had with board members and any relationship she might have with Rosario, at one point asking, "Why do you call her Jackie?"
Rosario said she learned of Miklas' alleged line of questioning shortly after Sidles was interrogated, when she was tipped off by a "third party" who worked for the School District.
Distressed by what she was told, the first-term board member immediately went to Moxley.
"I told her how upset I was, and she was very responsive," Rosario said. "She had no idea those kinds of questions were being asked. Once she heard what was going on, she put an end to it, cancelling any further requests to interview district employees.
"She told me point blank: 'We do not investigate board members.'"
Moxley did not respond last week to multiple messages left at her office or to a text message left on her district-issued cell phone seeking comment on the investigation.
Rosario is especially troubled by the failure of Michelle Olk, the district's labor and employee relations director, to step in and stop the interrogation when Miklas allegedly began asking questions that went beyond the scope of Sidles' tweets and use of her work computer.
"She should never have allowed those kinds of questions," Rosario said of Olk, who was hired by Rendell. "I've had no communications with Vicki Sidles and there has never been any collaboration between us. I had nothing to do with her tweets or anything she was doing with her computer.
"The investigation should've had nothing to do with me."
Rosario also said the School District should never again hire Miklas, who was paid more than $20,000 for his work on the Sidles case. According to the superintendent's office, Miklas has handled four investigations since 2017, all during Rendell's time as superintendent.
Unable to secure a contract extension, Rendell announced his resignation on April 24 and gave 30 days' notice. He left to become the principal at Cocoa Beach Junior/Senior High School.
While Justice relentlessly supported and fiercely defended Rendell, Rosario often challenged his decisions and criticized his actions – a clash that makes Rosario suspicious about the source of Miklas' questions about her during Sidles' interrogation.
"I wouldn't be at all surprised if Rendell had something to do with it, but, in the end, it backfired on him because they went on a witch hunt and came up with nothing," Rosario said. "And you know why they came up with nothing? Because there was nothing to be found.
"So, in a way, I'm glad it worked out the way it did," she added. "The sad part, though, is that they wasted all those months, all those man hours, and $20,000 of the taxpayers' money. And for what?
"The whole thing was a fiasco."