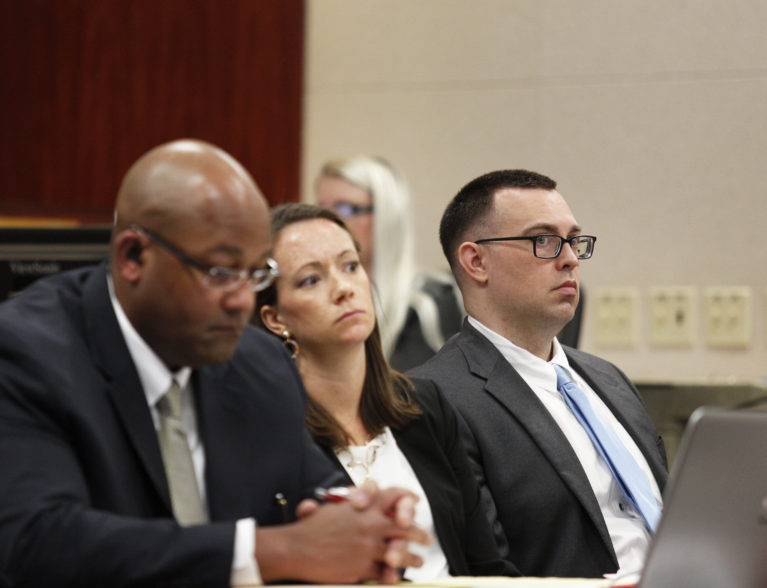 VERO BEACH – Attorneys began in-depth questioning of prospective jurors today in the first-degree murder case of Michael David Jones, who is charged with the June 2014 death of his girlfriend, 26-year-old Diana Duve.
People in the first batch of the jury pool who indicated on paper questionnaires that they had some knowledge of the case from the media or other outside sources were asked to elaborate on what they thought they knew.
Chief Assistant State Attorney Tom Bakkedahl explained to each person that they must go into the trial presuming that Jones is innocent, as is required under the law, and judge the state's case only by the evidence and testimony presented in court.
Questioning the jury pool for the defense was Assistant Public Defender Shane Manship, who like Bakkedahl, tried to determine whether the potential jurors' opinions were set based upon prior knowledge of the case, or if they could set aside what they'd read and heard and still judge Jones impartially and objectively.
Several potential jurors brought up their opposition to the death penalty and their doubts about how that would impact their judgment in this capital case.
The death penalty will become the primary focus of questioning when the jury pool returns to court after lunch and receives more instructions from Judge Dan Vaughn.
A good number of the jurors from the morning session have already been released, either for admissions that they could not be impartial juror, or due to legitimate family, medical or travel reasons. Attorneys hope to seat a 12-person jury plus alternates by week's end from the 200 plus jurors coming in this week.
Jones, a former investment advisor with PNC Wealth Management, is accused of killing Duve, a Sebastian River Medical Center nurse, by manual strangulation and leaving her body in the trunk of her car in a Melbourne Publix parking lot.