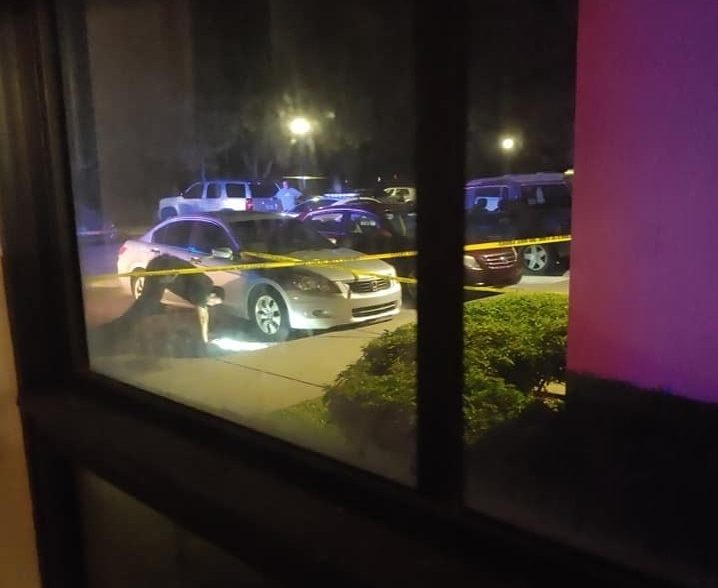 INDIAN RIVER COUNTY — A Port St. Lucie man was detained Monday after deputies said he fired several shots toward an apartment complex over the weekend following an altercation with another man.
Indian River County deputies located 22-year-old Billy Lampley Jr. about 10 a.m. Monday in Port St. Lucie, sheriff's spokesman Maj. Eric Flowers said. Flowers said Lampley will most likely be taken to the St. Lucie County Jail and then transferred to the Indian River County Jail.
Lampley will likely face charges of shooting into an occupied dwelling and aggravated assault with a deadly weapon, Flowers said. No injuries were reported in the shooting, which happened shortly before 8 p.m. Saturday at building two at Pinnacle Grove Apartments, located in the 1800 block of Woodland Circle, Gifford.
The sheriff's office received several 911 calls about the incident, Flowers said. Deputies were flagged down by multiple residents, who directed them to the third floor.
Crime scene tape marked off the building as deputies combed the area, searching for evidence.
Flowers said at least three people – Lampley, another man and a woman – were inside a unit on the third floor before the incident occurred. It was unclear how the individuals knew each other.
For an unknown reason, Lampley and the man got into an argument, Flowers said.
Flowers said Lampley went down to his vehicle, got a firearm and fired about five shots toward the building. A witness told deputies he heard the gunfire and saw a muzzle flash of a firearm from his living room window, reports show.
The bullets struck the railing, outer drywall, staircase and the ceiling in the breezeway, sheriff's officials said.
The gunfire did not penetrate into any of the apartment units, Flowers said. Lampley then fled from the scene in his vehicle.
Crime scene detectives recovered bullet fragments from the building, Flowers said. Deputies were working to obtain a search warrant to inspect Lampley's vehicle.
It was unclear if deputies found the weapon used in the shooting. No further details were immediately available.
Photos by Melissa Shelor Rhoades and Nick Samuel