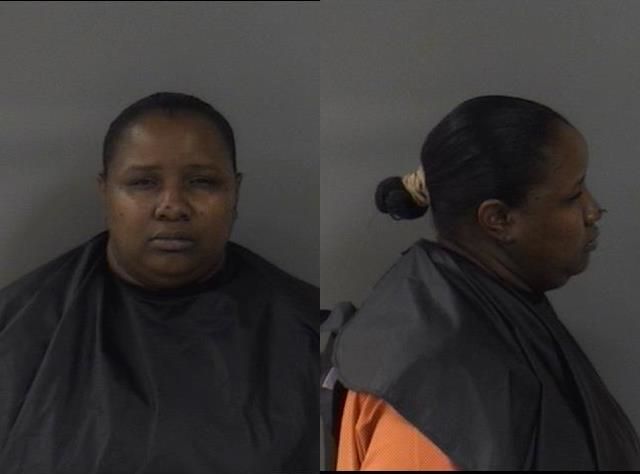 INDIAN RIVER COUNTY — A nursing home worker was arrested after deputies said she stole credit card information from a 90-year-old woman, making more than $400 in purchases.
Deputies arrested Tracy Gordon, of Port St. Lucie, on several charges, including two counts of fraudulent use of credit card, organized scheme to defraud, theft of credit card and grand theft over $300. Gordon was held Thursday at the Indian River County Jail on $21,000 bond.
Indian River County deputies responded about 11 a.m. Tuesday to Palm Garden Health and Rehabilitation Center, 1755 37th Street, Vero Beach, to investigate reported fraud. A woman told deputies that on Sept. 19, she noticed two unauthorized transactions on her mother's credit card.
The woman's 90-year-old mother arrived at the nursing home Sept. 13, reports show. The woman said she monitors her mother's credit card and saw two purchases, totaling $453, made at a Rent-A-Center location in Port St. Lucie and another in Stuart.
The purchases were made over the phone, reports show. A third attempt to make a purchase from the card was denied by Bank of America, deputies said.
A Rent-A-Center employee spoke with the woman, who said the card was used under a company account made by Gordon, reports show. The woman told deputies Gordon is an employee at Palm Garden.
Deputies spoke with the woman's mother, who said she did not give Gordon permission to use her card, reports show. The mother was unaware her card was being used until her daughter told her.
Wednesday, deputies spoke with Gordon, who initially denied using the card. Gordon eventually admitted to the accusations and said the woman gave her permission to use the card.
Deputies arrested Gordon and took her to the county jail. Gordon has an arraignment at 8:45 a.m. Nov. 1, court records show.