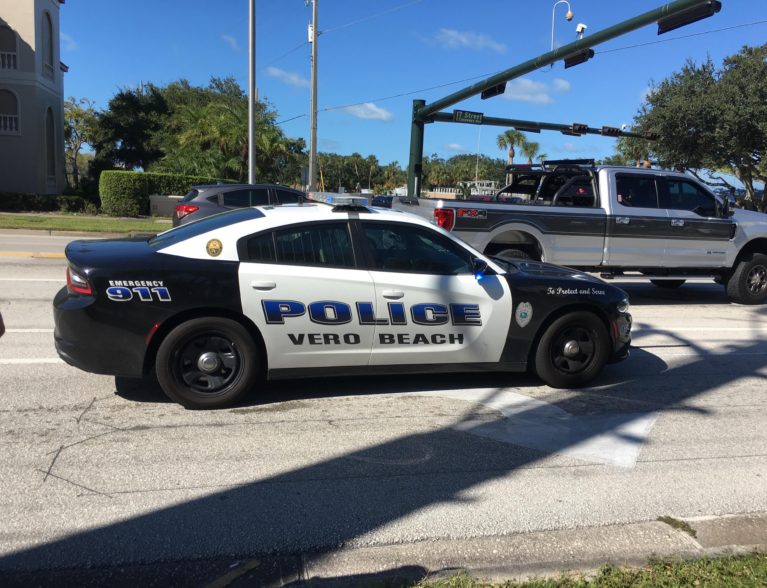 VERO BEACH — No one was seriously injured after a woman suffered a diabetic attack while driving and collided with several other vehicles, fire rescue crews said.
The multi-vehicle wreck briefly caused congested traffic on 17th Street near State Road A1A. The woman's white Hyundai Sante Fe – which had heavy front end damage – was towed from the scene about 4 p.m.
Indian River County Fire Rescue crews and Vero Beach police responded to the scene about 3 p.m. Tuesday on 17th Street, Battalion Chief Kyle Kofke said. The Sante Fe struck vehicles on U.S. 1 and 6th Avenue before stopping at State Road A1A, according to reports.
The Sante Fe driver, a woman, was treated for a diabetic episode and refused to be transported to the hospital. The other motorists did not suffer serious injuries and were not hospitalized.
Estimates in damages for the woman's vehicle and other vehicles involved were not immediately available. Police declined to comment.
Photos by Nick Samuel