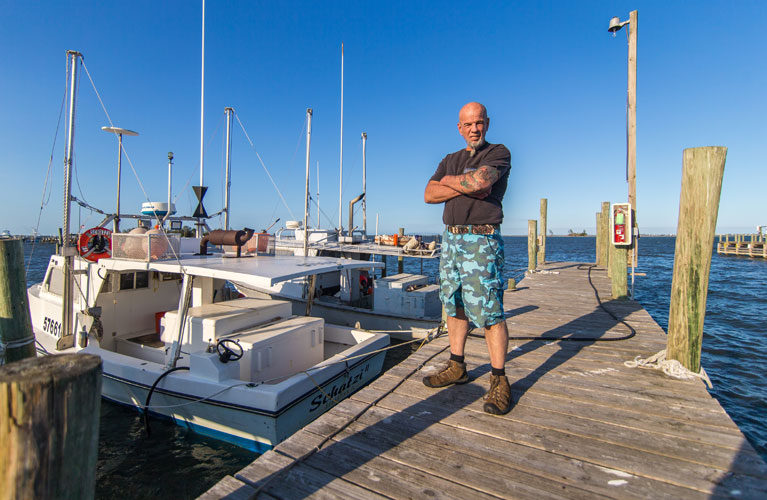 "With a very heavy heart, we'd like to inform all of our friends and loyal customers, our legend Crab E Bill Tiedge passed away peacefully surrounded by his family," Crab-E Bill's Indian River Seafood's facebook page announced Sunday. "All messages and kind words will be forwarded to family and we will let you know when we are having a day to celebrate his legacy together."
Tiedge launched Crab-E Bills Indian River Seafood Market in 2011 with a mission of consistently offering superior, sustainable seafood caught by local fishermen and divers. It is tucked in the heart of the Sebastian waterfront, where fishing boats bob at the docks while sunlight shimmers off the Indian River. Soon after docking, a bounty of day-boat fish and seafood is delivered to the market's back door.
Born in Brooklyn, N.Y., Tiedge grew up in Long Island and spent summers on Lake Ronkonkoma, one of the largest and deepest lakes in New York State. When he was 12 the family moved to South Miami Beach. One of his first jobs was as a clean-up boy and clam shucker at the famed Joe's Stone Crab.
Tiedge obtained his scuba certification and became a dive master in the Keys. He learned the butchering trade at Lorenzo's Italian Market in North Miami Beach, and later worked for Whole Foods Market where he managed the fish, meat and poultry part of the business throughout the Southeast.
There are no plans to change or close the market following Tiedge's passing. "We will gladly carry on his dream, just as he'd want," the market's facebook page said.