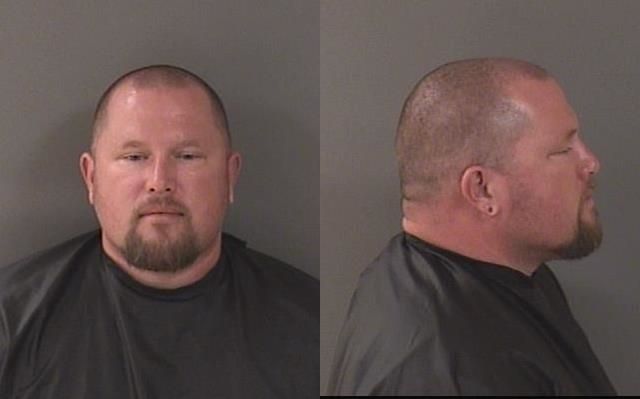 INDIAN RIVER COUNTY — A 37-year-old man was detained after deputies said he spit in a woman's face and ripped the rear windshield wiper from her vehicle.
The man – identified as Izaak Nehemiah Faulkner – was angry after the woman almost struck Faulkner with her sports utility vehicle outside of a Publix grocery store, reports show. The woman had both of her small children in her vehicle during the incident, deputies said.
On Sept. 13, deputies arrested Faulkner, of Fort Pierce, on charges of battery, criminal mischief and disorderly conduct. Faulkner was released Friday from the Indian River County Jail on $3,500 bond.
Indian River County deputies responded about 9 p.m. Sept. 13 to reports of a disturbance at Publix, located at 810 U.S. 1 in south county. A woman told deputies she was driving through the parking lot earlier when she ran a stop sign and almost struck Faulkner, reports show.
The woman stopped her vehicle, got out and tried to apologize, deputies said. Faulkner screamed at the woman and spat in her face, reports show.
The woman got back in her vehicle. Faulkner approached the SUV and began to bang on it with a closed fist, deputies said.
Faulkner then ripped the rear windshield wiper from the vehicle, reports show. The cost of damage to the woman's vehicle was about $150, deputies said.
On Sept. 13, deputies posted a surveillance photo of Faulkner to Facebook and asked the public for help to identify him.
Through a tip, deputies tracked down Faulkner and spoke with him by phone. Faulkner told deputies the woman's SUV "clipped him with the driver's side mirror," reports show.
Faulkner said he wasn't hurt. Faulkner eventually apologized and said he would pay for the damage to the SUV, reports show.
Deputies arrested Faulkner and took him to the county jail. Faulkner has an arraignment at 8:30 a.m. Oct. 15, court records show.