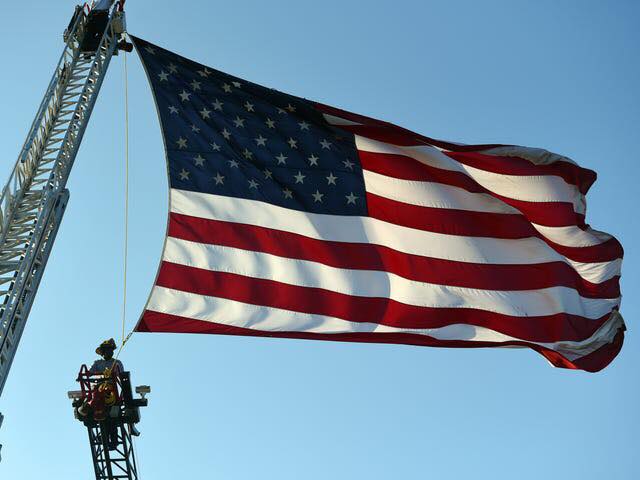 SEBASTIAN — Those killed on Sept. 11, 2001, including firefighters, police officers and civilians, were not forgotten Wednesday in an event held by local authorities.
Nearly a couple hundred people, including civic leaders and officers, attended Patriot Day Remembrance at 8:35 a.m. Wednesday at Riverview Park, 600 U.S. 1, Sebastian. The event recognized local first responders, including retired New York Police Department Detective Rick Colon, who was at ground zero the day of the terrorist attacks, officials said.
Bagpipes were played and the American flag was lowered before attendees gathered for a moment of silence to remember the victims. The Sebastian Area Veterans Honor Guard saluted the fallen and St. Peter's Charter School 5th grade chorus sung a rendition of "Where Were You When the World Stopped Turning?"
Wednesday marked 18 years since 19 terrorists hijacked four U.S. Commercial airplanes and used them as weapons, killing nearly 3,000 people.
The morning of Sept. 11, 2001, terrorists crashed the planes into the World Trade Center's Twin Towers in New York City, the Pentagon in Washington D.C. and a field near Shanksville, Pennsylvania. Remembrance events are held annually across the country on the anniversary date of the attacks.
The event in Sebastian was sponsored by Veterans of Foreign Wars Post #10210, American Legion Post #189 and the Sebastian Police Department. All county law enforcement agencies, besides Vero Beach Police Department, were in attendance along with the U.S. Navy Armed Guard/Merchant Marine.
Photos provided by Indian River Shores Public Safety Department