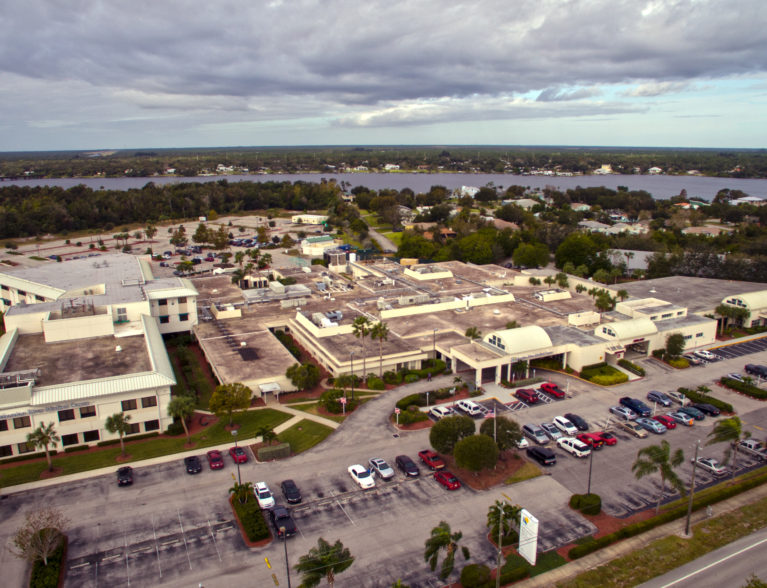 Update: The Sebastian River Medical Center reopened at 7 p.m. Tuesday, the hospital's Marketing Director Anya Mayr said. Officials deemed it was safe for the hospital to be operational because of the change in the track of Hurricane Dorian.
Earlier story:
SEBASTIAN — Patients at Sebastian River Medical Center – nearly 50 people – and staff were evacuating ahead of Hurricane Dorian, which was slowly approaching Florida's east coast Monday.
The evacuation process began Sunday night and will be finished Monday afternoon, hospital officials said in a statement. Officials said they were working to finalize transfers for all current patients to other medical facilities that will continue to provide care during the storm.
Some of those facilities include Melbourne Regional Medical Center and AdventHealth in Orlando. Hospital officials were also working to ensure close communication with patients and their families.
All hospital appointments have been cancelled until further notice, officials said. The SRMC Emergency Department remains open operating on a "treat and release" basis.
Patients seen in the emergency department who require admission will be transferred to an alternate facility. It was unclear if the emergency department had plans to close for Hurricane Dorian.
Like Sebastian River Medical Center, two of Indian River County's six nursing homes evacuated Monday in anticipation of Hurricane Dorian.
One of the largest nursing homes in the county, Consulate Health Care, evacuated its residents Monday to three facilities in Orlando owned by the same chain. Consulate, with capacity for 159 residents, has yet to comply with the fixed generator requirement, but the state's most recent list shows it had a temporary generator on site.
Florida Baptist Retirement Center did a 24 hour evacuation Monday because the center was in a mandatory evacuation zone, but they still show up on the state list as not having a temporary generator on site. In July, the center said they had installed a fixed generator but that AHCA had found it didn't have adequate weatherproofing.
The director was not on site to comment Tuesday. Florida Baptist typically has fewer than 20 residents in its nursing home wing.
The state list also shows Sea Breeze Rehab and Nursing Center has only a temporary generator, and it too is in the same evacuation zone as Florida Baptist and Consulate. But it opted not to evacuate.
The Cleveland Clinic Indian River Hospital will remain open during the hurricane, Indian River County sheriff's spokesman Maj. Eric Flowers said.
No further details were available.