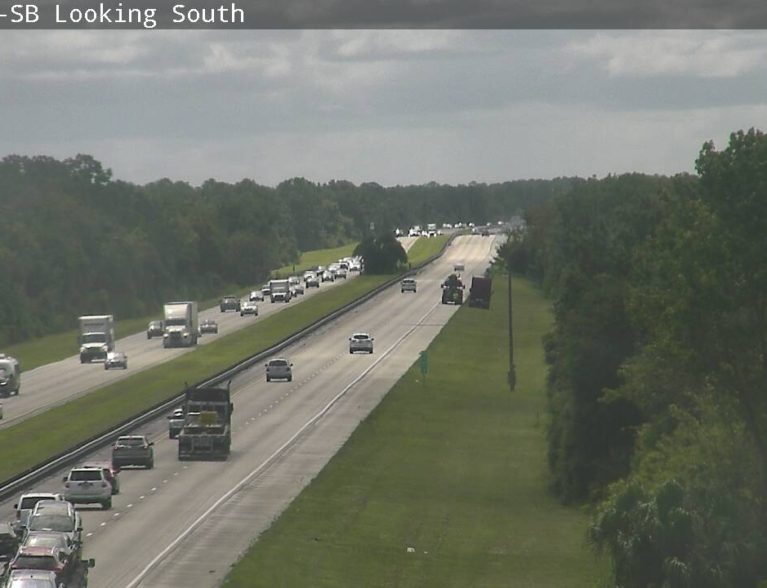 OKEECHOBEE COUNTY — A woman died and two others were seriously hurt after a vehicle slammed into the back of a semi tractor trailer early Friday, closing southbound lanes of the Florida Turnpike for several hours, the Florida Highway Patrol said.
The wreck took the life of 41-year-old Leah Giotto, 41, who was a passenger in a blue GMC, troopers said. The GMC driver, Gerson De Silva Giotto, 45, suffered serious injuries and another passenger, Liode De Silva Giotto, 71, suffered critical injuries.
All are from Orlando, troopers said.
The driver of the semi tractor trailer, Carlos Acevedo, 62, Tampa, was not hurt, troopers said. The wreck happened just west of Indian River County.
Motorists experienced heavy traffic flow while troopers diverted drivers at the exit at the 193 mile marker. All roads reopened by 11 a.m., troopers said.
Troopers said the GMC was traveling behind the semi about 6 a.m. Friday on the turnpike, near mile marker 191 and just south of State Road 60. For an unknown reason, the GMC did not slow down as it approached the back of the tractor trailer.
Troopers said the front right of the GMC struck the left rear of the tractor trailer. Leah Giotto was pronounced dead at the scene, FHP spokesman Lt. Yanko Reyes said.
Liode De Silva Giotto was flown to Lawnwood Regional Medical Center & Heart Institute in Fort Pierce, Reyes said. Gerson De Silva Giotto was taken by ambulance to Raulerson Hospital in Okeechobee.
Troopers said Gerson and Leah Giotto were wearing seat belts at the time of the collision. It was unclear if Liode Giotto was wearing a seat belt.
Troopers continue to investigate the crash.