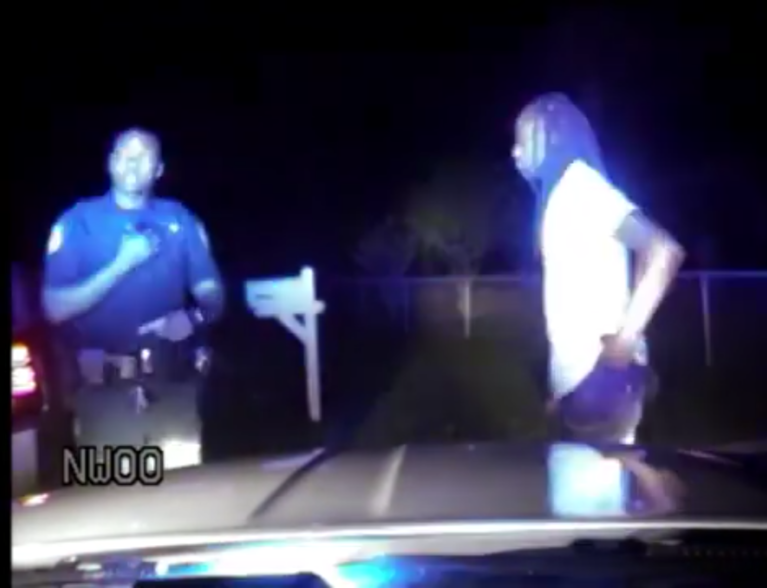 INDIAN RIVER COUNTY — Dashboard camera footage from a patrol vehicle released Thursday captured the moment a 33-year-old man pushed a sheriff's deputy into oncoming traffic earlier this month.
The man – identified as Ronshaun Jones – ran away from the vehicle and was shocked with a Taser, reports show. Video footage of the August 10 traffic stop was obtained Thursday by Vero News.
In the footage, Deputy Roderick Nesbitt – who was initially conducting the stop along – told Jones that he was about to detain him because Jones was acting suspicious. Jones then lunged at the officer, reached for his belt and pushed him toward the street.
Video provided by Indian River County Sheriff's Office
Moments of loud yelling could be heard before the deputy and another officer chase Jones toward a nearby home.
Jones, of Orlando, was charged with two counts of battery on an officer, depriving an officer of communications and resisting arrest with violence. Jones was released August 11 from the Indian River County Jail on $17,000 bond.
Jones' booking photo showed him with apparent injuries, including cuts to his lips and nose. It was unclear if the injuries were from the struggle with officers.
Nesbitt was on patrol about 9:30 p.m. August 10 when he noticed a silver Cadillac parked in the right lane of the road. The deputy saw a man, later identified as Jones, get out of the vehicle and walk toward a home in the 4400 block of 34th Court, reports show.
Nesbitt activated his emergency lights to conduct a traffic stop. Nesbitt told Jones to come back to the vehicle, reports show.
Jones showed Nesbitt his driver's license. Nesbitt then called for a sheriff's K-9 deputy to search Jones' vehicle for narcotics, reports show.
Jones began to move around, breathe heavily and showed signs of stress, deputies said. Jones pushed Nesbitt into oncoming traffic and knocked the deputy's radio off of his uniform.
Nesbitt tackled Jones to the ground and the two wrestled, reports show. Deputies said the back of Jones' head hit the front bumper of a vehicle that was passing by.
Jones then ran toward the back yard of the home. Nesbitt and another officer who came on scene chased after Jones, reports show.
Nesbitt fired two shots from his Taser, striking Jones in the back, authorities said. Jones fell to the ground and deputies placed him in handcuffs.
Jones was shouting and kicked Nesbitt several times in the chest while being detained, reports show. Deputies used a rope to strap Jones' legs together before emergency responders took him to a hospital for treatment.
Jones was taken to the county jail after being released from the hospital. Jones has an arraignment at 8:45 a.m. Oct. 4, court records show.