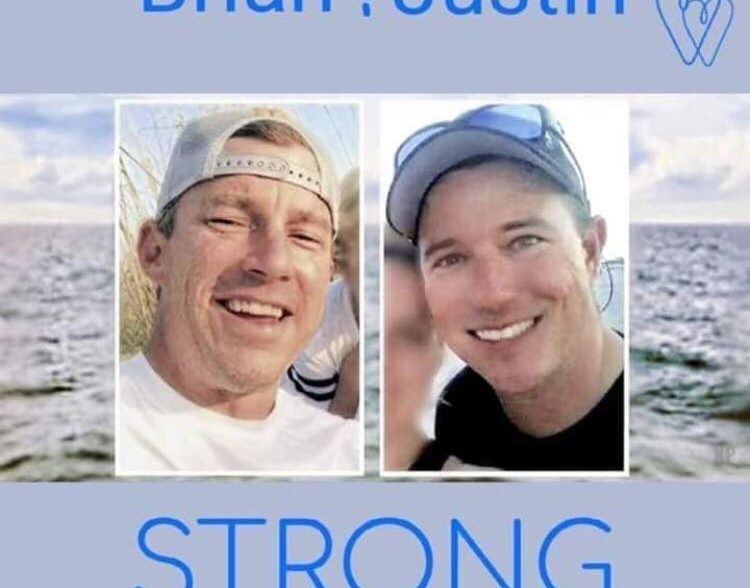 A massive active search for two firefighters – including one with connections to Vero Beach – missing at sea since Friday, was expected to be suspended at sundown Thursday, the U.S. Coast Guard announced in a news conference.
The Coast Guard and several other agencies have searched for Justin Walker, 33, a Vero Beach native, and Brian McCluney, from Cocoa, since the two friends left out of Port Canaveral Friday morning for a fishing trip and never returned. Walker is a firefighter in Fairfax County, Virginia, and McCluney is a firefighter and paramedic in Jacksonville.
"I made the extremely difficult decision that we will suspend the search tonight at sundown," Coast Guard Sector Jacksonville Commander Mark Vlaun said during the conference. "We have reached a point where our computer modeling and our ability to search a given location are no longer allowing us to search with any reasonable degree our probability of success."
A community prayer vigil for the two men was planned for 6 p.m. Friday at Jaycee Park, 4200 Ocean Drive, Vero Beach. Walker, who is married to Natasha, attended Citrus Elementary, Vero Beach High School and is a 2004 graduate of Indian River Charter High School, according to the School District of Indian River County.
Walker's sister, Jessica Bergstresser, is a fourth-grade teacher at Imagine of South Vero, school officials said.
Walker and McCluney's disappearance has left their families heartbroken, authorities said. Despite officials' plans to suspend the search, family and friends remain optimistic that the two men are found safe.
Authorities searched more than 105,000 square miles offshore, stretching from central Florida up to New England. The search – described as a "race against time" – gained supporters and volunteers statewide and out of state.
"Everyone will know we still have Brian and Justin somewhere out there," Vlaun said. "Our thoughts and prayers remain with them."
Even though the search will be suspended, the Coast Guard will continue to patrol the waters as normal.
"There's always going to be a Coast Guard presence on the water," U.S. Coast Guard Petty Officer 3rd Class Ryan Dickinson said. "We're always ready to conduct a search and rescue mission at any time."
This story will be updated.