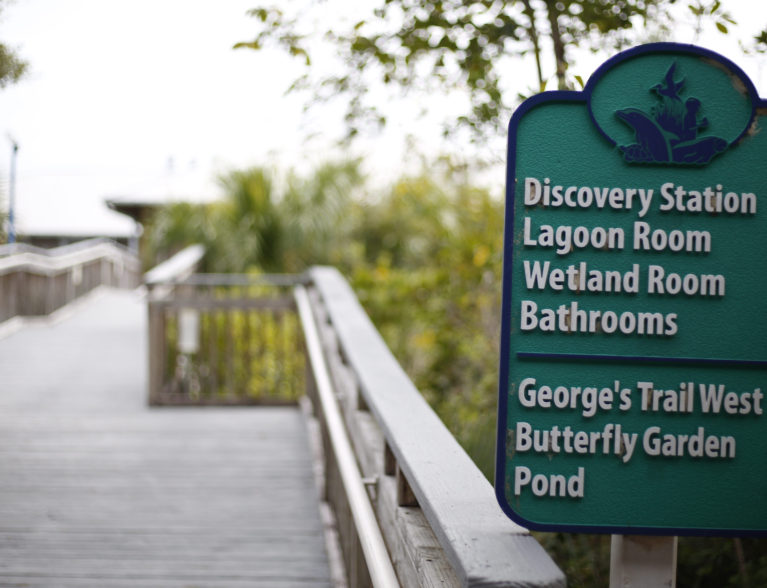 INDIAN RIVER COUNTY — A woman who once lived on John's Island willed $500,000 from her estate to the Environmental Learning Center to support its mission in promoting connections to the natural environment.
Officials said Marie G. Gookin left the bequest gift to the ELC. The center received the first installment this month from Gookin, who included the organization in her estate plans back in 1994.
"We were thrilled to receive this very generous gift from the estate of Mrs. Gookin," ELC Board Chair Don Barr said in a statement. "The gift is particularly significant as the ELC begins the implementation of our master plan and enhances programming in an effort to attract more visitors."
Gookin, described as a dedicated environmentalist and philanthropist, died July 14, 2018. She was 94 years old.
Gookin was preceded in death by her husband, R. Burt Gookin, former CEO of H.J. Heinz Co. in Pittsburgh, PA., officials said. Gookin supported many organizations in the community, according to officials.
Her gift will strengthen the center as it moves forward with its master plan. Officials said the plan includes a new education and event pavilion, a native plant garden, a children's nature fun zone and a butterfly garden.
The organization hopes to double its number of individuals it serves over the next five years, officials said.
The ELC was created in 1988 by a group of pioneers from the Pelican Island Audubon Society, according to its website. The founders cherished the nature that lives in the Indian River Lagoon.
With community support, the organization created educational nature learning programs and stewardship for residents. The organization has a mission to preserve the lagoon and educate visitors about its diversity and heritage.