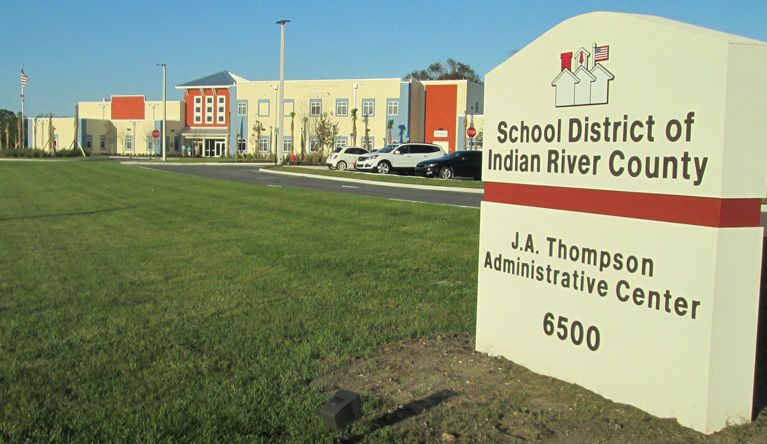 Two Indian River County schools had new principals on the first day of school and one had a new assistant principal – and everybody seems to be happy about it.
The School Board voted unanimously Aug. 6 to appoint Rachel Moree as the new principal at Pelican Island ES. She replaces Chris Kohlstedt, who becomes the new principal of Wabasso School. Rahshard Morgan was named the new assistant principal at Vero Beach High School. All three administrators started their new positions on Aug. 12, the first day of the 2019-20 school year.
"I'd like to thank all three administrators for accepting the new positions – especially right before school starts," Moxley said during the Aug. 6 special board meeting. "I know their leadership style will help take their schools to the next level."
Board Vice-Chairwoman Tiffany Justice applauded the administrative moves, and pointed out that Moxley met individually with Moree, Kohlstedt and Morgan and discussed the new positions before recommending the moves to the board.
"She was very kind, respectful and was very professional with her staff," said Justice, whose comments were echoed by other board members.
Former Superintendent Mark Rendell who resigned May 24, was often criticized by the board for reassigning staff without any notice, and was accused several times of demoting staff that he had a grudge against.
Since taking over, Moxley has reversed many of Rendell's personnel decisions, eliminating some top job titles and creating others to streamline school district operations.
A key move was restoring the position of Chief Financial Officer, who will oversee the district's finances and report directly to Moxley.
Prior to his departure, Rendell changed the title and job duties after longtime Chief Financial Officer Carter Morrison resigned after Rendell's clumsy attempt to suspend, demote and then reinstate Morrison backfired.
The district had been operating without a Chief Financial Officer for a year, until Moxley hired Ron Fagan for the position in July. Fagan previously served as Executive Director, Financial Services for Duval County Public Schools.