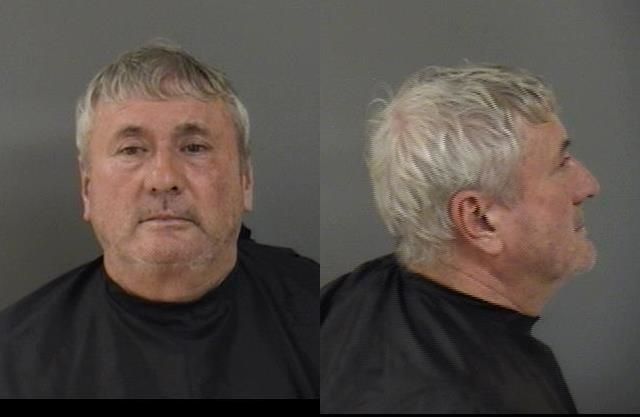 INDIAN RIVER COUNTY — A 65-year-old man was jailed Saturday after police said he followed a teen into a store bathroom, pulled out his genitals and then grabbed the juvenile's arm.
The 17-year-old told police he was using the men's restroom when a man, identified as Michael G. Sibons, peeked under his stall, Sebastian police Lt. Tim Wood said. The juvenile saw Sibons' shadow on the bathroom floor, making motions that led the youth to believe Sibons was masturbating, police said.
Sebastian police arrested Sibons, of the 5400 block of U.S. 1, on charges of battery and exposure of sexual organs. Sibons was held Saturday at the Indian River County Jail on $1,000 bond.
Police responded to reports of a man approaching a youth in the bathroom about 9 a.m. Saturday at Walmart Supercenter, 2001 U.S. 1, Sebastian. The teen was in a stall when Sibons walked into the adjacent stall, Wood said.
The teen saw Sibons peek under his stall, Wood said. The juvenile told police he looked at Sibons' shadow movements and thought he began to masturbate.
Sibons then left the stall and began to peek at the youth through the opening between the side of the stall and the door, Wood said. The teen opened the stall door and saw Sibons with his genitals in his hand, police said.
When Sibons grabbed the youth's arm, the teen struck Sibons in the face with his fist, Wood said. The juvenile closed and locked the stall door.
Sibons immediately left the bathroom, police said.
After identifying Sibons a short time later, officers called him and told him to go to the police department. Sibons confessed to the accusations against him, Wood said.
Sibons was arrested and taken to the county jail.