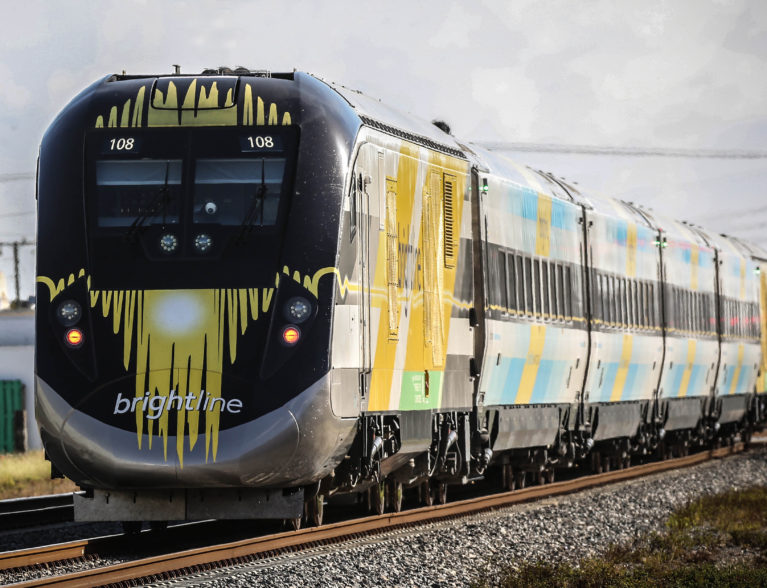 As Virgin Trains USA ramps up construction of new tracks to extend its passenger rail service, Indian River County's legal team prepares for a September showdown at the federal appeals court in Washington, D.C.
Virgin Trains is expected to start construction in January on railroad crossing improvements in Indian River County, said County Administrator Jason Brown.
Virgin Trains would need permits from Indian River County and/or Vero Beach for any work that impacts local roads or other infrastructure, officials said. Those permits have not been issued.
Virgin Trains started a massive track construction project this summer between Orlando and West Palm Beach and plans to operate 32 higher-speed trains per day between Orlando and Miami in 2022.
Train speeds would reach 110 mph in Indian River County on a corridor mostly within 100 feet of U.S. 1 and closer than that to many subdivisions, causing safety and traffic concerns for neighboring homeowners and public officials.
Development plans in Indian River County call for the replacement of the 93-year-old St. Sebastian River Railroad Bridge, improvements to 27 railroad crossings and the addition of a second set of tracks, federal records show.
The company has offered passenger service between Miami and West Palm Beach since May 2018. About 20 freight trains per day currently run through Indian River County at speeds of 25-to-50 mph.
Meanwhile, Indian River County's legal team is preparing to argue the Federal Railroad Administration violated federal law by approving Virgin Trains' development plans and providing financing.
The U.S. Circuit Court of Appeals in Washington scheduled oral arguments on the county's appeal for 9:30 a.m., Sept. 24, said County Attorney Dylan Reingold.
The county is asking the appellate court to reverse a Dec. 24, 2018 order by U.S. District Judge Christopher Cooper dismissing its lawsuit.
The judge ruled Federal Railroad Administration acted properly in approving the project plans and bond allocation, despite the county's concerns about public safety, other impacts and whether the financing met legal requirements. 
Attorneys for the FRA and Virgin Trains argue the judge correctly ruled in their favor because the passenger rail project met all the statutory requirements for approval and financing.
The county's state court case regarding responsibility for increasing railroad crossing maintenance costs as a result of the passenger rail project was transferred to state Circuit Court in Duval County, where track owner Florida East Coast Railway is based.
Virgin Trains, now a separate company, obtained the rights to operate on the FECR tracks when both companies were owned by Florida East Coast Industries.
The state case is in the discovery phase with each side seeking information from the other, records show. There are no pending rulings or upcoming hearings.
Indian River County has budgeted nearly $4 million for legal expenses to fight the passenger rail project and spent nearly $3.2 million as of May 28, county records show.